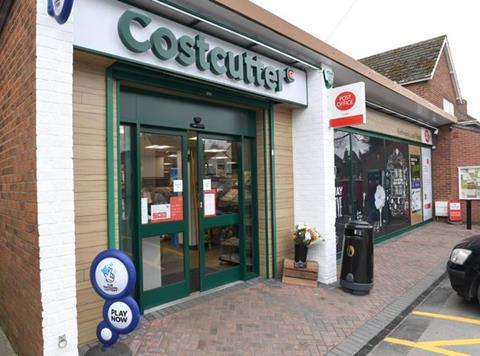 Costcutter owner Bibby Line Group has plunged from an annual profit of £30m to a pre-tax loss of £66m amid turmoil in its oil and gas-focussed offshore division.
The Grocer revealed last week that Costcutter Supermarkets Group's EBITDA returned to break-even point while pre-tax losses have been slashed from £13.9m in 2015 to a loss of £5.7m for the year to 24 December.
However, that improvement stands in contrast to the wider Bibby Line group, which saw pre-tax profits fall from £29.6m to a loss of £65.6m in the year to 31 December 2016 – its first group-wide loss since 1987.
The downturn in fortunes was primarily attributable to "tough conditions" for its offshore business – which focusses on installation and upkeep for the offshore oil and has industry.
In what Bibby Line called a "highly challenging year for the sector", revenues at the business dropped from £241m to £155m and operating losses spiralled to £51m from a profit of £20m in the previous year.
Declining sales in almost all of its business divisions – including Costcutter – and the disposal of a number of businesses meant overall headline revenues fell 16.5% back to £1.2bn.
Costcutter's sales fell 9.8% to £622.4m as it stopped trading with 90% of the Motor Fuel Group stores it supplied, having lost the contract to Booker.
Group net assets fell from £297.8m to £235.7m, partly as a result of the disposals of Bibby Ship Management and Direct Workforce, a sub-division of Bibby Distribution.
The headline loss drove year-end net debt to rise by £185m from £698.3m to £883.5m.
In August, The Grocer revealed that Costcutter could be the subject of the next big deal in convenience, after a letter sent to Costcutter retailers from Sir Michael Bibby, MD of Bibby Line Group, was leaked. In it, Bibby said he and Costcutter CEO CEO Darcy Willson-Rymer were discussing consolidation and that a formal announcement would be made shortly.
There are currently rumours that it will agree a new supply deal with the Co-op, though Morrisons is also understood to be interested in striking a deal with Costcutter similar to the one it reached with McColl's earlier this year.