Listed meat supplier Cranswick has finished the year with a "strong" quarter as underlying sales rose by 1%.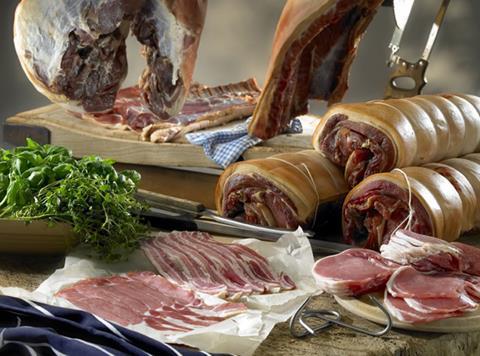 Including the acquired Benson Park poultry business, underlying sales were up 4% in the three months to 31 March and total sales were also 4% higher.
Exports to non-European markets continued to grow, with full-year volumes increasing strongly compared with the previous year, the group said in its pre-close trading update.
Cranswick expects profitability to be "in line with its expectations" when it reports its full-year results on 18 May. "With experienced management at all levels of the group, a strong range of products, a well-invested asset base and a robust financial position, the board remains confident in the continued long-term success and development of the business," it noted.
Strong cash generation from operating activities through the final quarter resulted in year-end net debt coming in "substantially" lower than at the end of the third quarter and similar to the level reported at the last financial year end, despite a significant capital investment programme and the acquisition of Benson Park earlier in the year.
Shares in Cranswick opened down 18p at 1,401p before climbing past yesterday's 1,419p close. The stock has since dropped back to 1,411 but is still 0.8% up on this morning's opening price.
Shore Capital analyst Darren Shirley said the Q4 update represented a solid improvement on the previous quarter's performance leaving profit expectations unchanged at £56.4m with sales forecast to exceed £1bn for the first time.
"In our view, Cranswick is a high-quality company, with an experienced and ambitious management team who clearly demonstrated their ambitions to diversify from its core UK pork activities through the entry to the poultry market via the Benson Park acquisition," he added. "Such ambitions are supported by industry leading manufacturing facilities and excellent cash flows, which have underpinned c£227m of capital spend over the past ten years. We remain of the view that Cranswick represents a core holding in the small-mid cap arena."