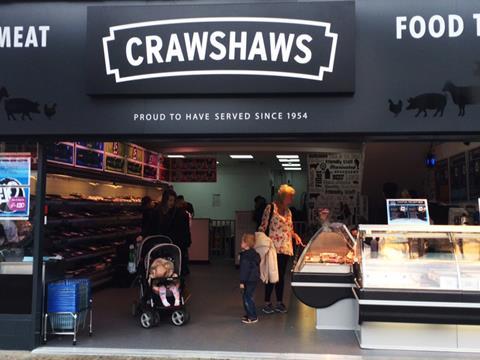 A slowdown in trading at Crawshaw (CRAW) and aggressive price cuts by the supermarkets in the meat category has seen shares in the value butchery chain sink 43% today.
Footfall in shops was hit throughout June as a combination of the Euro 2016 football championship, bad weather and Brexit fears hampered sales.
The decline in like-for-like sales has worsened in the first-half from the 1.9% drop Crawshaw reported at the AGM for the first 20 weeks of the year and conditions have remained "difficult" since the period end, a trading update revealed.
Crawshaw also warned that customers are "even more" price focused since the vote to leave the EU and the supermarkets have sharpened prices for their meat offering – with Morrisons and Asda both launching heavy cuts in recent weeks.
Shares in Crawshaw have collapsed 43% as a result of the update to 41.9p despite the retailer signalling that it was acting quickly to restore sales momentum and was prepared to beef up its value proposition.
"Over the last year or so we have actively sought to rationalise range, reduce the number of price-led promotions and drive higher margin lines, and the strategy has worked well," Crawshaw added.
"However, with our customers now being even more price focused post Brexit, and with the supermarkets very recently launching some aggressive meat promotions, we are reacting to ensure we maintain the value-led approach that has proved successful in the past. This includes introducing more local choice and lower price point packs."
Crawshaw has been transformed from a micro-stock to an AIM darling in the past three years – shares were worth just 4p in 2013 and reached 92p back in May – as it expanded its store opening programme in its Midland and Yorkshire heartlands and acquired other value meat operators.
House broker Peel Hunt has placed its profit forecasts and target price for the stock under review until the half-year results are published in full on 29 September.
Analyst Charles Hall said: "Although this news is disappointing, we would back management to revitalise sales growth and deliver on the store roll-out plan."