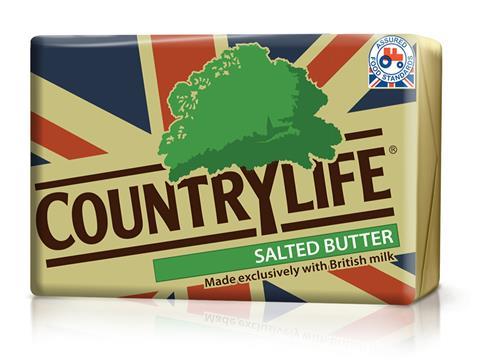 Dairy Crest (DCG) has warned that profits will come under pressure this year as rising prices hit butter margins.
Shares in the group have dived 4.6% to 637.5p on the back of a trading update for the six months to 10 November after rising 1.2% when markets opened this morning.
CEO Mark Allen warned that inflation had returned across dairy markets, with the price of cream set to affect butter volumes and margins in the next six months.
"To date we have announced increases amounting to 12% in the milk price we pay our farmers," Allen said.
"Cream prices have been particularly affected, doubling over a very short period. This sudden cost inflation is likely to have an impact on butter volumes and margins in the second half."
He added Dairy Crest – as a "strong branded and added value business" – was "well placed" to deal with inflationary pressures.
Profits in the first half are expected to be ahead of the same period last year as trading at the Country Life, Clover and Frylight brands improved in the second quarter.
The three brands registered strong volume growth and market share gains in the past six months. The dairy processor expected combined first-half volumes to be higher than a year ago as a result – an improvement from the flat first quarter.
However, Cathedral City cheese sold less in the first half as less focus on promotions on supermarket shelves led to a small decline in volumes, against strong comparative a year ago. Dairy Crest has relaunched the cheese with new branding and packaging, as well as a marketing push, in a bid to maintain the brand's premium credentials.
Cathedral City margins improved, with volumes set to recover in the second half, the group added.
"Dairy Crest expects to report a good performance in the first half of this year," Allen said.
"We continue to see good momentum from our key brands. Our butters, spreads and oils business delivered strong volume growth and increased market share in the first half. There has been a very positive customer response to the Cathedral City refresh which should underpin future growth of the brand."