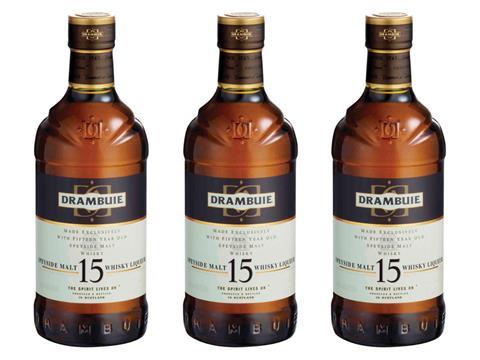 Sales and profits dipped at Drambuie in the run-up to the takeover by William Grant & Sons last year as the Scottish liqueur business was hit by currency headwinds.

Revenues in Europe, the Americas and the rest of the world all fell back slightly in the year to 30 June 2014, pushing sales down from £22.2m to £21.4m. The impact of trading in a variety of currencies, with a strong pound and dollar, contributed to a £800k fall in operating profit to £2.8m.

If currency fluctuations were stripped out, it would have meant a 4% rise on the previous year, according to newly filed accounts.

The business review in the document said progress had been made in all of Drambuie's markets, with further efforts to develop its presence in emerging countries such as India and Vietnam.

The brand focuses its efforts in the key markets of the US, UK, Canada and Australia, as well as in the global travel retail (GTR) space.

"We have continued our significant brand investment throughout the year and both gross profit and marketing contribution KPIs have been achieved," it added.

"The directors will continue to invest significant resource behind this strategy in the forthcoming year, with focus remaining on the US, UK and GTR."

A rollout of a pre-mixed Hot Apple Toddy in the multiples and a new TV ad in the US are also expected to benefit the brand in 2015.

William Grant snapped up Drambuie in September, with its CEO calling the brand a "natural fit". It beat other potential buyers such as Diageo and Suntory.