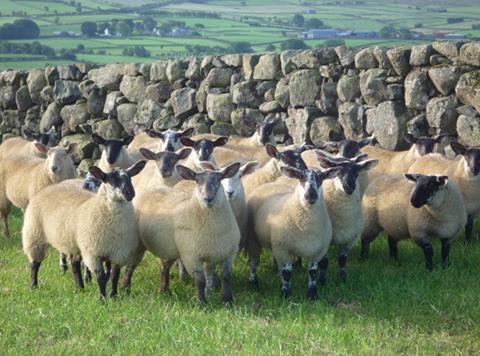 Online butcher Farmison & Co has seen "unprecedented" growth of 550% during the pandemic as consumers flock to buy food online, with mutton a surprise seasonal favourite.
Sales at the Yorkshire-headquartered business since March when the first national lockdown came into force have surpassed the whole of 2018 and 2019 combined.
Turnover is expected to more than double to £12m in the year to end of March 2021, with Christmas orders by new customers up 400%.
Appetite for mutton has exceeded expectations at the business, which was shortlisted for the Specialist Online Retailer of the Year at the recent Grocer Gold Awards.
While seasonal sales of turkey and geese have doubled year on year, demand for mutton is up 465%. On a single day last month, up to 80% of all orders contained the meat.
CEO and founder John Pallagi said: "We're delighted so many new customers have turned to us in recent months and are enjoying our farmers' unrivalled quality produce delivered to their homes.
"We've seen huge spikes in all the more traditional meats for the Christmas season, but the sudden popularity of Yorkshire mutton is particularly noteworthy. We've managed to cope with demand but were taken aback by the interest from our customers and their enthusiasm for the meat once they've tasted it.
"Mutton is a challenge to source as it inexplicably fell out of fashion, despite its flavour, versatility and great value. Perhaps these difficult times, in which people are being more creative with tighter budgets, will mark the return of this classic meat to tables across Britain."

Pallagi started Farmison in 2011 with friend Lee Simmons with a mission to encourage consumers to eat better meat. Based in Ripon in North Yorkshire, Farmison employs more than 75 staff – including its own Michelin-starred chef.
The business works with artisan farmers largely across the north of England, slow-rearing ancient heritage breeds native to the British Isles.
As well as selling direct online, the brand also supplies high-end retailers such as Fortnum & Mason and Harrods, as well as recipe box brand Mindful Chef.