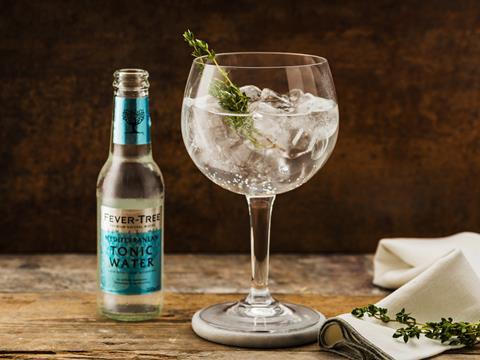 Premium mixers manufacturer Fever-Tree (FEVR) has posted a 71% revenue rise and 82% increase in earnings in its first full year as a London listed company.
Fever-Tree saw revenues in the year to 31 December 2015 rise to £59.3m from £34.7m in 2014 after growth in all four of its regions.
Overall growth was underpinned by "exceptional" performance in the UK, as sales grew 84% during the year partly due to a "very strong" sales performance over Christmas.
UK growth was consistent across both the on-trade and off-trade channels, with off-trade driven by strong growth at its principal retail customers of Waitrose, Tesco and Sainsbury's.
The group's adjusted EBITDA increased 82% to £18.2m on gross profit margin that rose to 52.1% from 50.9% last year.
Charles Rolls, executive deputy chairman of Fever-Tree said: "Fever-Tree's on-going success is driven by a global consumer desire and demand to drink premium mixers to complement their premium spirits, and our strong first mover advantage.
"We are increasingly well positioned to take advantage of the growth in both the on and off-trade in all geographies with the brand's growing international reputation. We maintain that the premium segment is still in its infancy and will continue to outperform the other drinks categories as global cross-category premiumisation continues to gain prominence."
US growth stood at 65% for the year, which represented 53% growth on a constant currency basis. Europe saw growth of 66% despite the weakening euro, which represented 82% constant currency growth. Rest of the world was up 50%, with key territories currently Canada, Australia and Columbia.
Earlier this month broker Investec suggested that the UK leaving the EU could impact Fever Tree given the region accounted for 38% of 2014 revenues.
Investec said: "If, going forward, the UK was to be governed by Most Favoured Nation tariffs (which we stress is worst case scenario as the UK would undoubtedly look to negotiate a better deal than this) we understand this would impose a 9.6% duty (import tariff 2202.10) on exports from the UK to the EU."
Tim Warrillow, CEO, told The Grocer today though that the impact of Brexit would be "broadly neutral" as Fever-Tree has the flexibility to shift manufacturing to other jurisdictions.
"We're already producing at four different plants so if it's appropriate to go and produce more significantly in Europe we will and we can react to that very quickly," he said.
Investec concurred, adding: "Bottling somewhere in the EU might require some flavours to be exported from the UK, but it would be a much smaller value that was subject to a tariff (versus the finished product) as glass, sugar and bottling costs would all be incurred locally."
Fever-Tree already manufactures in Germany because of local recycling rules and produces 150ml cans in The Netherlands.
UK now represents 35% of sales, with 65% of sales generated overseas.
Fever-Tree added that it had made an "encouraging" start to 2016.
"The outlook for the Group remains positive and believe that the continued implementation of our strategy will allow us to build on the success of 2015," the group said.
Fever-Tree shares rose 2.2% on the news to 595p.
The shares were trading as high as 702p in early February, but dropped to 525p early last week. Since then the shares are back up by around 13.4% after strong rises towards the end of last week.
Fever-Tree floated at 134p in November 2014 and has risen by a multiplication of almost 4.5 times since then.