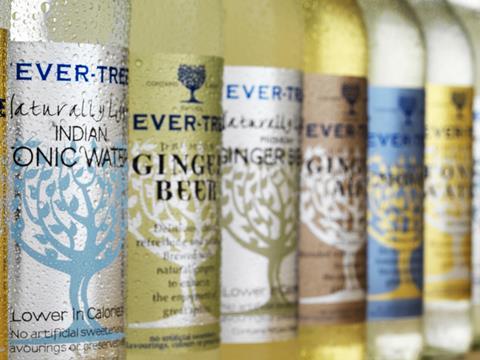 Fever-Tree, the supplier of premium carbonated mixes for alcoholic spirits, expects its full-year results to be "materially ahead of board expectations", it said in an unscheduled trading update today.
The company said it had continued to perform strongly in the second half, ahead of its 31 December year end.
Both UK and international sales had been "encouraging", driven by distribution gains which had come through earlier than anticipated in its existing markets," it said.
About 70% of the group's sales were derived from outside of the UK in financial year 2014, with key overseas markets in the US and Europe.
A spokesman said: "It's been about broadening and deepening their distribution in their core markets – in the UK and internationally."
M&S and BA were examples of recent distribution that had come on stream in the past three to six months.
"They are also having continued success in the core international markets. The US continues to be a strong market – both the ginger beer and ginger ale part of that – and in Europe the gin and tonic is proving increasing popular," the spokesman said.
The performance showed the premiumisation of the spirits market was continuing, he said.
Investec has pencilled in full-year 2015-17 EBITDA up 18% from £14m to £16.5m and reiterated its "buy" recommendation.
The broker increased its revenue forecast by 14% from £48m to £54.6m, implying growth in the second half of 54%, which compared with 62% in the first half, to give 57% for the full year.