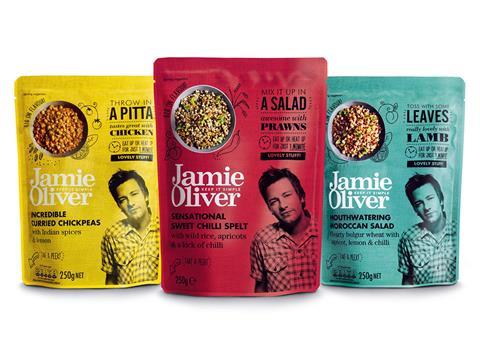 Spices and home baking supplier Fiddes Payne saw losses deepen on the back of sliding sales.

Revenues at the Cake Angels owner dropped 2% to £14.3m in the year to 30 June 2018, largely driven by a decline in international sales.

UK sales rose 2% to £13m during the year, but it was hit by a 72.7% dive in sales outside of the UK and Europe, to just £79k.

Pre-tax losses increased to £1.2m, from £956k in 2017, amid the sales decline. Gross margins, which dropped to 24% from 27%, were also impacted by an "increase in the cost of goods as a result of weaker sterling".

Fiddes, which also holds licences for Jamie Oliver herbs and spices, underwent a restructuring programme in 2016, with Norman Brodie hired as CEO to deliver the turnaround.
"In the period the company continued to build on the strength of existing and new business and made further progress in equipping the company for future sustainable growth," the company said.
The supplier also registered concerns over the potential impact of "abrupt changes to customs" as the result of Brexit.
"We have made certain preparation to minimise the impact of any disruption although as we operate in the food industry the shelf life of products is a key consideration and precludes excessive stock building," it added.