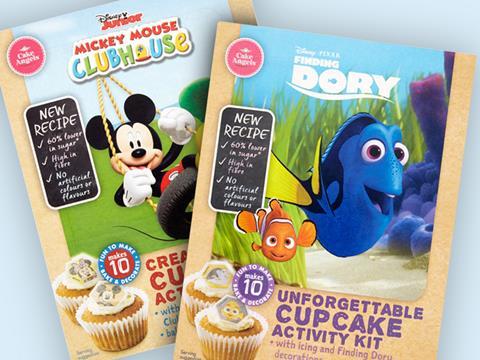 Fiddes Payne has slipped into the red as restructuring costs stemming from its turnaround attempt and a decline in overseas sales hit the Cake Angels owner.

Revenues slipped 5% to £16.8m in the year to 3 July 2016, largely driven by the loss of a contract with Aldi in Australia, with exports down about £700k to £3m. Operating profits fell from £1.5m in 2014/15 to £700,000, but exceptional items of £1.1m for restructuring and redundancy costs and a stock writeoff pushed Fiddes to a pre-tax loss of £365k.

However, CEO Norman Brodie said the business was now out of "fixing mode" and on the "cusp of great things".

Fiddes, which holds licences for Disney and Pixar cake kits and Jamie Oliver herbs and spices, appointed Brodie in early 2016 to turn around the business. "There was a huge amount of change needed to get to where we want to be, but we are now out of fixing mode and on the cusp of great things," said Brodie, who has previously held senior roles with Lucozade Ribena Suntory, Kraft and Coca-Cola Enterprises.

Margins have been squeezed in the new financial year as sterling weakened against the dollar and euro and currency hedges ended, with sales and profitability expected to remain at current levels.

Brodie said he expected its innovation pipeline to put Fiddes back into growth in 2017/18. Recent wins include a licence to produce a Men's Health range - including grains, pulses, protein boosters for drinks and protein rubs for meals - and baking products for Crayola. It has also revamped its Disney home baking kits for children and added products to the range. A relaunched Disney savoury range is set to hit supermarket shelves in autumn.