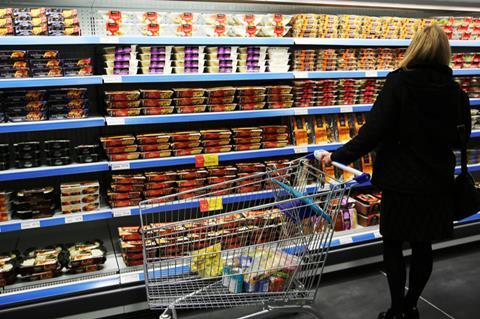 Food surplus retailer Company Shop has posted a double-digit increase in revenues last year, driven by investments and expansions at its stores.
Sales rose 17% to £44.2m in the year ended 30 September 2019, and adjusted operating profits were up 15% to £3.7m.
During the year the company opened its first retail store in Scotland, doubled the size of its Corby store and opened its fifth Community Shop in Halton, for a total investment into the business of £3.7m.
"We have further ambitious expansion plans, including the development of regional distribution hubs in the coming year," the company added.
"Looking forward, we are committed to delivering on our ambitious growth plans. In 2019/20, we expect to develop regional distribution hubs alongside securing additional new stores for Company Shop and Community Shop. This growth will be delivered in tandem with driving organic growth from our existing estate."
The for-profit business – founded in 1985 – buys and sells surplus stock from retailers and manufacturers, which would have otherwise gone to waste, passing on discounts to its members.
During the year, the company continued to support its social enterprise arm, Community Shop, donating £520k. Community Shop sets up food stores stocked from surplus in deprived areas selling at heavily discounted rates.
Through its estate, Company Shop handled over 75 million units of surplus food in 2019, with savings of £53m for its members helping "hard-working families to stretch their budgets further".
Although these results cover the period prior to the coronavirus crisis, Company Shop noted the pandemic "presented the group with several significant risks", including changing consumer behaviour, supply chain disruption and operational cost pressures.