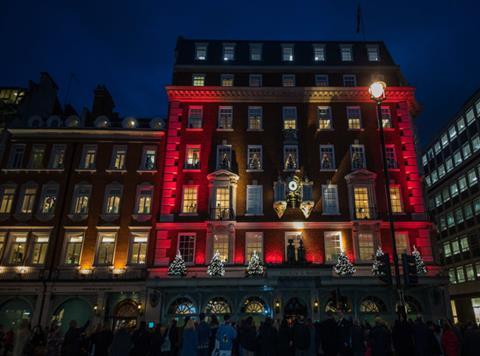 Fortnum & Mason sales soared by 16% over the Christmas period thanks to strong online trading.

The luxury brand reported a 22% year-on-year increase in online sales in the five weeks to 1 January, which was its most successful festive trading period ever.

Sales spiked on 12 December, when Fortnum & Mason's online division registered 25% growth. The increase in activity meant online trading grew to account for 34% of all sales over the festive period, as products were shipped to 121 countries around the world.

The positive performance came despite the premium retailer not taking part in Black Friday and reporting flat online sales on the day.

In stores, there were also "significant like-for-like" increases, Fortnum & Mason said. Footfall at its flagship Piccadilly store grew by 10% and a record 27,000 customers came through its doors on the Saturday before Christmas.

Particularly high-performing areas were bakery, which posted a 23% increase in sales, and hampers were up by 19%.

Just before Christmas, Fortnum & Mason CEO Ewan Venters thanked Aldi for the publicity generated by its controversially similar hamper, which he suggested had fuelled sales.

Venters said the Christmas results were "very encouraging". "Our excellent Christmas performance is a reflection on the improvements we have made in our offering across online and our range of stores, and is testament to the enduring appeal of great products and impeccable service," he said. "At a challenging time for all retailers, we have shown that a quality experience is still highly attractive to customers around the world."

Fortnum & Mason's annual sales were up 12% to £98.7m for the financial year ending 10 July, while net profits were up 27% to £6.2m.