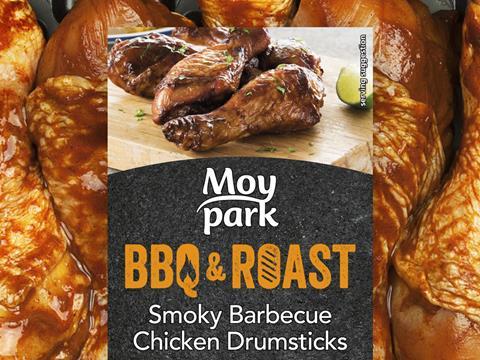 JBS-owned Norther Irish poultry processor Moy Park saw annual revenues dip 0.3% but profits increase as the volume of birds processed rose over the year.
Net revenues for 2016 at JBS Europe – the division of the Brazilian meat giant that Moy Park is categorised as in JBS' accounts – fell 0.3% to £1.44bn.
Fourth quarter revenues were down 1.5% year-on-year to £372.3m.
However, JBS said fourth quarter like-for-like sales – after adjusting for discontinued business and the difference in year-end dates were up 7.4% "reflecting the ongoing growth of the business".
The number of birds processed by Moy Park during the year rose 2.8% to 265.7 million.
EBITDA for the year was up 13.5% to £131.9m with EBITDA margin improving to 9.2% from 8.1% in 2015 "due to an improvement in operational efficiencies and an enhanced focus on cost control".
EBITDA was up 21.7% to £36.5m in the fourth quarter with an EBITDA margin rising to 9.8% from 7.9%.
JBS stated: "With a high innovative capacity, in 2016 JBS Europe continued its strategy to offer high quality, value added products which, coupled with its partnership with its customers and the synergies from its operations, has been gradually generating better results."
Overall JBS net revenues in 2016 were up 4.6% to R$170.4bn (£44.3bn), however, EBITDA fell 15.1% over the year to R$11.3bn.
Meanwhile, JBS has announced it has agreed to buy US ham and bacon producer Plumrose USA for US$230m. Plumrose was previously owned by Europe's largest pork processor Danish Crown.