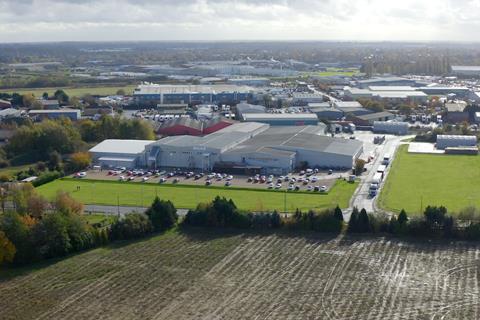 Fruit supplier J.O. Sims achieved a double-digit percentage increase in turnover in 2019 but saw margins tighten due to tough market and a weak pound, its latest accounts reveal.
Reporting for the 52-week period to 31 December 2019, Sims saw revenues jump 13.9% (£10.3m) to just over £84m. However, operating profits fell more than 27% (£985k) to £2.6m.
The company – which supplies fresh fruit and fruit snacks to the mults as well as fruit ingredients to food and drink manufacturers – said its sales increase had primarily stemmed from new business it had secured with an unnamed international breakfast cereal brand in 2018, which came online in 2019.
But profits were dented by price volatility for its fresh fruits division and weather events, including severe rains during the 2019 Spanish cherry season. It also cited the value of the pound due to Brexit uncertainty as a factor, with the business making the majority of its purchases in foreign currency.
Sims said its weakened profits were "not unexpected", however, and struck a bullish tone when reflecting on its performance since the end of the accounting period.
"The business is well placed to build upon the growth achieved in a sustainable and profitable way," said MD Christopher Sims.
"The global Covid-19 pandemic has of course been a huge challenge, but we consider ourselves fortunate that we supply products and markets which have seen consistent demand throughout this difficult period. With careful planning and through our excellent team we have been able to ensure that continuity of supply has been maintained to our customers."
The results come as the company announced it had invested in a new innovation centre at its Spalding, Lincolnshire HQ.
Aimed at creating new business opportunities for all of its divisions, the new facility has been headed up by former Tesco and Bakkavor development chef Lawrence Brackstone.