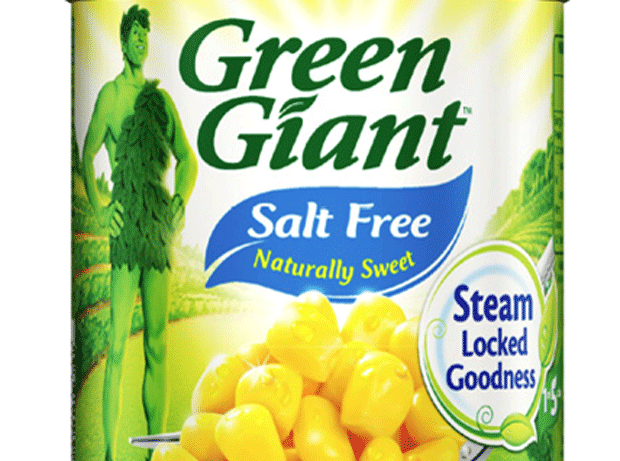 Sales and earnings at US multinational General Mills, which owns brands such as Old El Paso, Lucky Charms cereal and Green Giant, have fallen in its third quarter as a result of the strong dollar and restructuring costs.
The group is one of a number of food giants in the US to report disappointing figures in recent weeks, with Kellogg's also hit as consumers look towards brands which are perceived to be healthier.
Net sales in the 13 weeks ended 22 February fell 1% on a year ago to $4.35bn (£2.96bn) because of currency headwinds – the top line was up 3% on a constant currency basis. Gross margin fell back 90 basis points to 33.2%, primarily reflecting negative product mix and restructuring charges, the company said.
Profits for the period, after exceptional costs of $74m, were 16.4% down to $343.2m, compared with $410.6m in the third quarter of 2014. However, earnings excluding restructuring-related charges rose from 62 cents to 70 cents, beating expectations.
"Our third-quarter results reflect strengthened operating performance," said chairman and CEO Ken Powell. "Our US retail segment posted net sales and profit growth including contributions from the Annie's business acquired in October 2014. Constant-currency net sales and profit growth accelerated for our international segment, and the convenience stores and foodservice segment led our operating results, with sales up 6% and profit up 11%."
General Mills is reported to be weighing up the sale of its Green Giant frozen and canned vegetable business, with investment bank Rothschild appointed to assess options in a bid to stabilise the group.
It is also looking to shed 800 jobs, mostly in the US, as part of a restructuring plan named Project Catalyst to reduce costs, in a move which will rack up $146m of net expenses.
Internationally, third quarter net sales decreased 7% to $1.23bn because of foreign currency effects, with Europe registering gains of 3% on a constant currency basis. In the US retail arm, the group pushed up revenues by 1.3% to $2.65bn in the period led by sales of yogurt and snacks, higher prices and a 2 point gain from the $820m acquisition of organic-food company Annie's.
"Our operating results are beginning to show the positive effects of our company-wide focus on putting the consumer first," Powell added. "Where we have made improvements to established brands, launched new items and developed marketing messages that respond to consumers' evolving preferences, we are seeing growth in our businesses."
General Mills said it continued to expect "strong growth" in the fourth quarter, and reaffirmed its 2015 full-year targets.
Shares in the group were down 1.1% to $51.51 at lunchtime in the US.