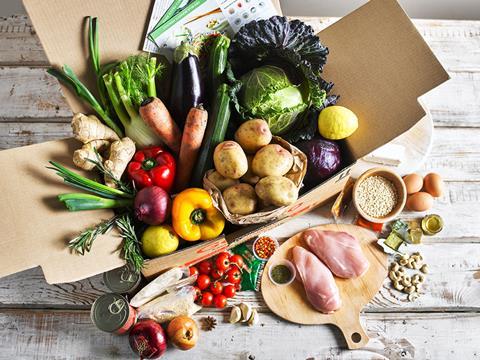 Recipe box service Gousto has posted a £6.6m annual loss as the cost of attracting new customers weighed on the bottom line.

Revenues jumped 88% to £12.8m as the business won new customers, benefited from repeat users and saw higher average transaction values, new accounts reveal.

However, customer acquisition costs meant Gousto still posted operating losses of £6.6m in the year to 30 December 2016, compared with £4.9m in the eight months to 27 December 2015 - representing an improvement on an annualised basis from £7.4m.

The recipe box market, which consumer analysts forecast has the potential to generate $10bn globally by 2020, is highly capital intensive as rivals compete to raise brand awareness, ploughing millions of pounds into market and "customer acquisition".

Gousto, founded in 2012, said it had taken "substantial steps" towards profitability with all cost lines as a percentage of revenues improving year on year and operating losses as percentage of revenues down from -94% to -53%. The business also reduced the amount it needed to spend to win new customers, which it added was further evidence of the opportunity to build significant scale without increasing cost per acquisition.

"We have made significant steps towards our goal of building a profitable, defendable, personalised proposition," CEO Timo Boldt said in the accounts.

"We now offer the most choice in the market with 22 recipes available each week including choice of vegetarian, quick, healthy and discovery options. We extended our marketplace offering from 10 to 50 SKUs, including wine, desserts and kitchen items."

Gousto investors, including BGF Ventures and Unilever Ventures, injected another £10m in November last year to take total investment to £28m since 2012.
Since the year end, Gousto became the first in the market to offer a seven-day service, launched its first gluten-free range and, last month, unveiled a rebrand and advertising campaign designed to strengthen the brand's appeal among families.

Gousto delivers almost 400,000 meals every month, with its ingredients boxes containing exact portions for specific recipes, and operates a zero food waste model.

"We continue to lead - and transform - the UK's competitive and fast-growing recipe box market," CFO Sally Matthews added. "Our positive sales uplift reflects our constant innovation, which keeps customers at the heart of our business. We offer the most recipe choice and delivery days, best value and shortest lead times, setting ourselves apart from our competitors. We recognise the huge opportunity, so we prioritise product investment to ensure continued growth."

The recipe box market has become increasingly competitive in the past year. Blue Apron floated in New York, HelloFresh is preparing an IPO and Amazon entered the category in the summer. Last week US grocer Albertson's acquired meal kit company Plated and this week UK rival Mindful Chef smashed its £1m crowdfunding target, its second successful raise from the crowd in little over a year.