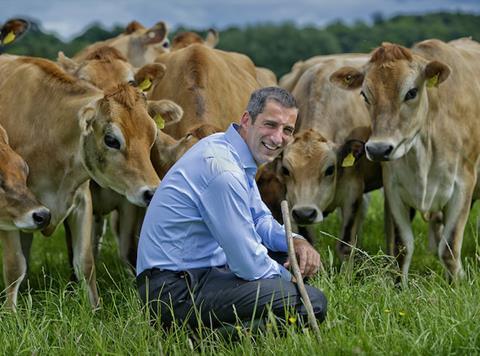 Scottish dairy group Graham's The Family Dairy has reported a 20%-plus hike in annual profits despite a slowdown in revenue growth.
Graham's annual dairy sales in 2015 increased by 1.8% to £86.5m, though this represents a sharp slowdown of the 25% growth that took revenues to £85m in 2014.
However profit was up from £1.3m to a health £1.6m in a year that saw Graham's launch new product ranges, acquire a new dairy site and introduce the living wage for its staff.
More than half of Scotland's population currently buy Graham's products and in 2015, the company said, and it promised "more exciting growth in the months ahead".
Annual capital expenditure of £5m included spend at the company's dairy in Bridge of Allan in order to increase the production capabilities of spreadable butter, as well as the acquisition of the Glenfield Dairy site in Fife from First Milk, which was announced last month.
This recent purchase will see the business expand into cottage cheese, quark and sour cream.
Graham's said it will also look to increase its margins in 2016 by increasing sales of it's added value range of products, which will help fund an increase in marketing activity to boost awareness.
MD Robert Graham said: "It's been an excellent year but we're not complacent and there's much we still need to do. For example, to us it's crazy that so much dairy produce bought within the UK isn't actually made here. Those sales don't benefit our local farmers and the extra mileage is no good for the environment either. It makes much more sense to back Scottish businesses and so that message will form a critical part of our plans next year.
"We are proud of what we've achieved and the numbers are strong, but we want our margins to be stronger next year and in the years beyond, which is why we've invested so heavily in the business throughout 2015 – improving efficiencies and encouraging future growth."
Marketing director Carol Graham added: "We want to be the dairy brand of choice – and this year, we took a big step towards that goal. Our range is delivered to over 6,000 customers, our sales have continued to grow and it was a particular highlight to become Scotland's favourite dairy brand. To see our name up there with some of the country's oldest and best-loved companies was a much-appreciated recognition of our hard work."