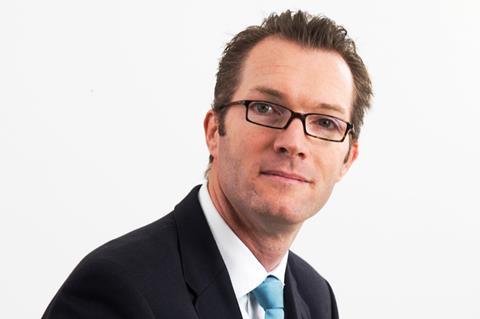 Greencore is set to reopen its food-to-go manufacturing site in Atherstone as social distancing measures are eased.
CEO Patrick Coveney told The Grocer the convenience food manufacturer was preparing for a "volume comeback" in its food-to-go business, after reporting a 70% drop in weekly demand for its sandwiches, salads and sushi in recent weeks due to lockdown.
To meet this predicted increase in demand Greencore plans to reopen the Atherstone site within the next two weeks. It had temporarily shut down the site – alongside its facilities at Bow and Heathrow – to tighten its production network and protect profitability and cashflow.
Greencore had also furloughed around 4,000 staff across the UK to cut costs amid the dramatic collapse in sales and eliminated all non-essential operating costs including recruitment, travel, and other overheads.
"We have a team back there getting the site ready for reopening as we are starting to see increases pull through from stores and customers as the nation starts to move around again," Coveney said.
"I have no doubt that through the summer and into the autumn you are going to see a strong incremental demand for food to go offers.
"We have obviously been hit hard in the near term, but we are starting to see momentum behind the reopening of the economy and that is feeding through into progressively improving volumes and demand over the next weeks and months."
The pandemic also put the brakes on Greencore's international expansion plans, at least for the near term, Coveney explained.
The CEO did not comment on speculation over a potential tie-up with sandwich supplier Adelie Foods, which has reportedly approached Greencore and rival Bakkavor to secure a rescue deal, but said part of Greencore's future strategy – announced before the crisis – involved expanding into new products and channels including foodservice where Adelie has a strong presence.
"Those strategies remain relevant and we will be looking at ways to go after them over time," Coveney added.
"Because of the scale of our business and because we went into this we a pretty strong balance sheet and a high level of relevance with our customers, there will be opportunities for our business to trade positively through all this."
The food to go volumes drop – currently standing 60% lower than last year – has been partly offset by around 5% growth in the company's other convenience categories, in particular cooking sauces.
Ready meals have traded "fine" over the last two months, Coveney added, though not as well as expected due to their being mainly single portions and therefore not as relevant for family meals.
The company was now exploring family-size ready meal portions or potential bundles with wine and dessert option to offer a more complete meal solution and increase relevance for consumers.
Throughout the course of the pandemic, Greencore's supply chain proved resilient with no notable disruption experienced. The company was also able to benefit from "strong distribution capabilities" Coveney added, which will allow flexible options to continue supplying customers.
Greencore interim results for the six months to March 27 showed operating profits declined by £5.7m to £35.6m, mostly due to the slump in food-to-go sales as the UK was placed under lockdown on March 23.
Greencore shares dropped 7.2% on Tuesday back to 140.3p on the release of its results.