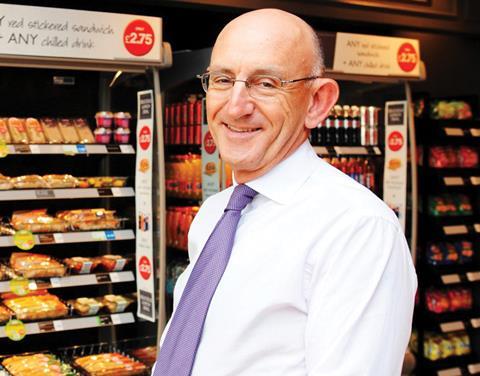 The boss of Greggs (GRG) has warned of mounting pressures on food prices as the fallout from Brexit continues to weaken the pound and labour costs rise.
CEO Roger Whiteside said today (4 October) the food-on-the-go bakery chain would "fight hard" against industry-wide cost pressures to avoid putting up prices in store next year.
The price of the meat, oils, fats, flour and dairy used to make the chain's pasties, bread, sandwiches and breakfast items are expected to rise in 2017 as sterling continue to fall against the dollar.
The pound fell to a new 31-year low against the dollar on Tuesday as Theresa May set a date early next year for triggering Article 50 and begin the process of exiting the EU.
"The UK economy will face ingredient price inflation in food next year – that is unavoidable," Whiteside said.
"A lot of the products we use are commodity priced in dollars so have become more expensive and some ingredients are imported so will also cost more next year when our current forward contracts end."
Rising labour costs driven by the national living wage also compounded the pressures on food businesses, he added.
Whiteside said it was too soon to comment if Greggs pasties would become more expensive in stores but the company would minimise any price increases.
"We are a value led brand so we will fight hard to mitigate those pressures. All brands will be competing to mitigate that impact; some might choose to try and put it through on price and we will be watching the market to see what room there might be for price movement," he added.
Total sales at Greggs in the 13 weeks to 1 October have increased 5.6% as the extended healthy menu of lower calorie sandwiches, salads and yoghurts proved popular over the summer.
Like-for-like sales in shops open longer than a year also rose 2.8% in the period, which was down on the 3.4% recorded in the year-to-date as the business came up against strong comparatives 12 months ago.
Shares jumped as much as 2% on the back of the update before settling back down to 1.5% higher than yesterday at 1,062p.
Clive Black of Shore Capital said Greggs had been "a very good investment" in recent times, reflecting "commendable work" by Whiteside to shift the focus from traditional bakery to convenience and food-on-the-go.
"The group has greater relevance today than it has had for some years and can, therefore, explore estate expansion with more confidence."
Greggs has 1,743 shops after opening 103 so far this year and closing 58. It expects to open 140-150 shops and close about 70-80 this year.