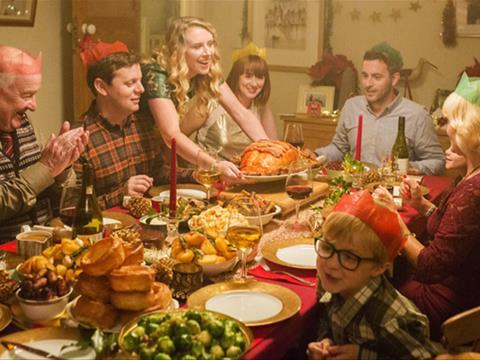 Which of the supermarkets 'won' Christmas is a fight decided at the tills, but the winner of the battle in the City comes down to expectations.
The re-emergence of Tesco (TSCO) in 2016 under Dave Lewis has been one of the sector's major stories and hopes were high for its continued strong momentum into the festive period. Tesco's results were solid – like-for-like UK growth of 1.4% in the 19 weeks to 7 January – but Christmas sales growth dipped to 0.7% and left the City underwhelmed. Tesco's shares were 2.1% down to 204.5p on Thursday morning on the update, though they remained up by 2.7% since Monday.
Tesco's share price fall, which coincided with a general fall in global markets on Thursday, was more down to lofty expectations than any suggestion Tesco it had a poor Christmas. Bernstein's Bruno Monteyne noted the results represented eight quarters of positive like-for-like volume growth and Tesco gaining market share for the first quarter since 2011. "The recovery continues at its solid pace," he concluded. Shore Capital's Clive Black was also impressed: "We see this as a good statement, albeit perhaps not good enough for the 'uber' bulls."
Morrisons (MRW) garnered more City support after revealing its better than expected 2.9% like-for-like growth in the nine weeks to January on Tuesday.
The shares jumped 3.8% to 246.5p on the news and continued rising on Wednesday, before the shares tumbled back down to end the day at 2.6% to 239.5p – still 1.6% up for the week.
HSBC's Dave McCarthy commented: "Good sales were driven by generally improved retailing, with better prices, quality, range and service. This is a good performance by Morrisons' strong management team but we remain cautious long term due to strategic concerns."
Despite many predicting negative growth for Sainsbury's (SBRY), its grocery like-for-likes edged up 0.1% in the 15 weeks to 7 January. Argos was the standout, with like-for-likes up 4%.
The combined like-for-like growth of 1% didn't mark Sainsbury's out from the pack, but d dispelling the City's fears over both its core business and Argos helped Sainsbury's shares jump 5% in early trading before ending the day 1% up at 261.4p and up 3% since Monday.
John Ibbotson, director of Retail Vision, said: "Not even jealousy at the strong results posted by Morrisons will take the shine off Sainsbury's surprisingly decent Christmas performance. After a mostly miserable 2016, the struggling brand's sighs of relief are audible."
Storm clouds were also gathering over Marks & Spencer (MKS) – particularly in the wake of Next's disastrous Christmas trading update last week.
That meant its festive performance – sales up 5.9% in 13 weeks to 31 December, with clothing and home like-for-likes up 3.1% and food up 0.6% – was warmly received. Despite slowing grocery growth, M&S shares were up 1% to 343.7p by Thursday lunchtime and 3.2% for the week.