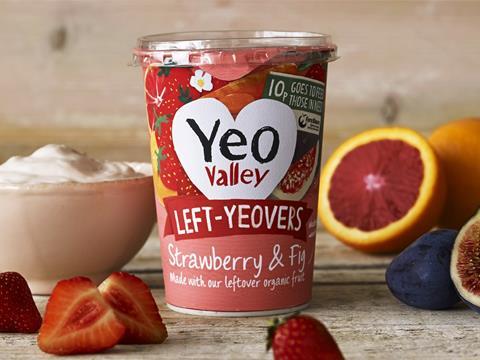 Annual sales at UK dairy firm Yeo Valley have fallen back for the first time in six years as industry deflation hit shelf prices.
Total turnover for the year to 29 May 2016 fell 3.9% - or £11m – to £273.2m during the period, which Yeo Valley said was due to "passing on deflationary costs of goods through our customers".
The sales decline represented its first sales fall since the 2009/10 financial year, having previously grown sales by over 40% from £202m to £284m over the past five years.
However, the milk, yoghurt and cheese producer said it had not seen any downturn in business, pointing to its rise from 62 to 54 in last year's Britain's Biggest Brands list in The Grocer.
A slump in the price of milk in early 2016 has hit earnings across the UK dairy sector, but Yeo Valley managed to grow profits by over 80% from £6.6m to £11.9m.
Profits were boosted by the first full-year of its ownership of Yeo Valley Fruit Ltd, previously known as Coombe Farm Fruits, which contribution £2m of profit before tax during the year.
Its gross profit margin also improved to 4.3%, but Yeo Valley said this figure still remained short of the 5% target it is aiming for.
Margins were improved by lower staff costs, which fell 1.9% to £47.5m as total average headcount fell from 1,821 to 1,709. However, directors' pay more than doubled from £1.4m to £3.4m during the period.
Yeo Valley called the results a "solid performance", however it added: "The directors are aware that the margins are still vulnerable to external inflationary and foreign exchange pressures (as triggered by the recent vote to leave the European Union)"
It added the group was also facing increased pressure for the changing dynamic of the UK grocery sector, increased volatility from the ending of EU milk quotas.
The group said it will continue to make long-term investment decisions aimed at increasing profit margin over the next 5 years.
The company added £6.4m of fixed assets during the year, the majority of which related to plant and machinery investment as part of its efforts to enhance innovation, efficiency and productivity.