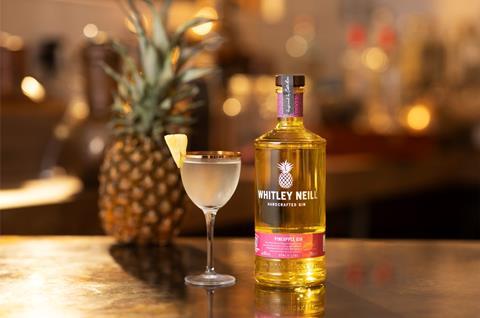 Premium drinks player Halewood Artisanal Spirits saw losses spike last year as it was hit by the cost of shutting its distillery in Russia and shifting production back to the UK.
The group said the shuttering of its JJ Whitley vodka operations in Russia resulted in supply chain costs of £8.2m, which covered repurposing its distillery in Chorley and seeking new glass suppliers amid international shortages.
The extra costs incurred, together with a slowdown in sales, saw its operating loss for the year to 7 July rise to £9.4m from £3.5m and its total statutory loss more than double to £14.5m.
Total sales were down 4.1% to £201.8m from £210.3m, with the group pointing to performance hampered by "weak growth and high inflation rates" in the UK and extra costs from Brexit.
However, the group has finalised the consolidation of production of its entire portfolio into the UK and agreed a partnership with Yorkshire-based Beatson Clark to produce its glass.
"We're proud of the agility of our team who were able to turn this around so quickly and cause minimal disruption to our customers during this period," a spokeswoman said.
The group also continues to invest in its brands, which include Whitley Neill flavoured gins, Dead Man's Fingers spiced rum and a burgeoning whisky portfolio.
It said Whitley Neill continues to dominate the premium flavoured gin segment with 46.8% share, and 15.4% share of total gin. The brand has seen a strong uplift in the on trade since re-opening, with 85% growth and increased distribution.
Last October the group launched a quartet of non-alcoholic Whitley Neill 0.0 drinks in Raspberry, Rhubarb & Ginger, Blood Orange, and Classic Spiced Dry flavours.
Dead Man's Fingers has also secured significant incremental distribution points across the range amid increased marketing investment with the launch of its first ever brand campaign.
It recently expanded its Aber Falls Distillery in North Wales to keep up with demand for this whisky range and has recently launched its first whisky from its Bankhall Distillery.