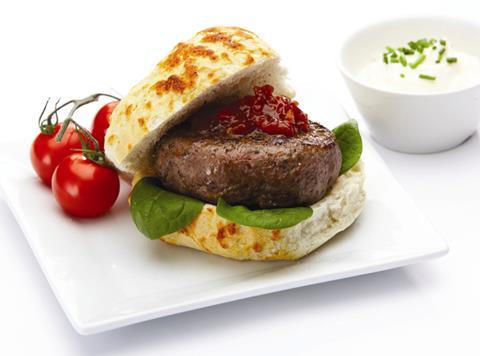 Meat packing firm Hilton Food Group saw a fall in first-half revenues despite rising volumes as currency movement and lower raw material prices took their toll.
The group reported a 0.3% slip in turnover to £592.3m for the 28 weeks to 13 July and a 1.1% rise in operating profit to £13.6m.
Revenue was held back by adverse exchange rate movement – which reduced turnover by 3.6% - and the effect of lower raw material meat costs. However, the start of Hilton's contract with Tesco helped grow UK volumes, with overall volumes rising 4.2% during the period.
"Hilton has continued to deliver year-on-year volume growth through difficult and uncertain economic times," the company said.
"It is expected that consumers' drive for value will continue, but with up-to-date and well-invested facilities, a broad geographic customer spread, flexible procurement capabilities and a constant focus on product quality, integrity and traceability, the Group remains well equipped to meet such challenges and deliver growth."
The company has also initiated a number of major capital expenditure programmes in the UK to modernise its Huntingdon site and extent its capacity to service its new Tesco contract. Overall capital expenditure for the period tripled to £21.3m (from £7.2m in the corresponding period of 2013).
In terms of outlook, Hilton said currency headwinds "could well continue" and that pressure would remain from constrained consumer expenditure in Europe.
Nevertheless, it said it was on course to deliver levels of profitability similar to those achieved in 2013.
"There is good underlying momentum in the business," said Robert Watson, chief executive. "During the year we are progressing a major expansion of our UK facilities, the re-equipment of our facilities in Sweden and the development of a new facility in Victoria, Australia. Our aim is to extend the geographic reach of the Hilton model and we continue to look for new opportunities."