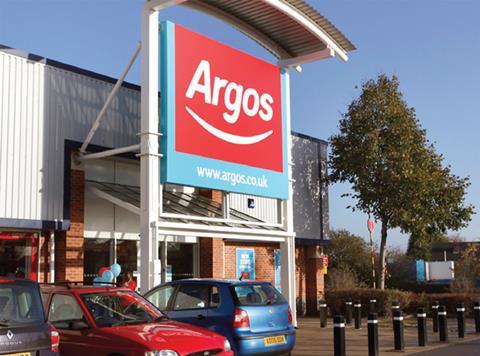 Home Retail Group has posted a 28% fall in full-year pre-tax profits ahead of its sale to Sainsbury's, but has shown growth in its internet business.

Overall, the group suffered a £808m loss due to the "exceptional goodwill impairment charge" of £852m incurred when Sainsbury's agreed to buy the business.


Even without accounting for this sum, pre-tax profits in the year to 27 February 2016 fell from £132.1m to £94.7m.

Sales were flat at Argos and its operating profit fell 36% from £129.2m to £83.1m.

But there were signs of growth from Argos' digital business. Internet sales grew by 7% over the year to represent 49% of total sales - up from 46% last year. The company credited its Fast Track same-day delivery and Fast Track Collection services for helping to grow digital. Following the launch of the propositions in the second half of the year, internet sales were up 13% year on year and represented 54% of total Argos sales.

Growing internet sales is part of Argos' five-year transformation plan, launched in 2012, to become a digitally led business. The plan involves providing more product choice that is available to customers faster, operating a "lean and flexible cost base", and "repositioning Argos' channels for a digital future".

James Walden, chief executive of Home Retail Group, said the company had made "good progress" in transforming Argos into a "digital retail leader".

"With leading digital capabilities, new Fast Track propositions, proven and flexible digital store formats and strong financial resources, we are well positioned for an exciting future," he said.