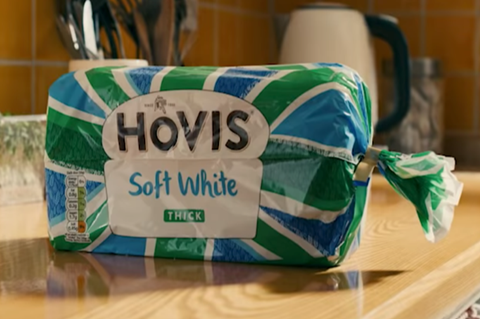 Hovis Holdings has hailed a "solid and sustainable financial performance" after its bakery business generated an extra £9.1m in sales.
Revenue for the bakery arm grew by 2.8% to £335.9m in the financial year ended 31 December 2018 – with the supplier crediting "key new products" including Hovis Seeded Batch and Hovis Bloomer among the drivers of the gains. EBITDA increased 80.2% from £8.1m in 2017 to £14.6m in 2018, according to newly filed accounts.
A spokesman for the company claimed the figures showed "a solid and sustainable financial performance in an increasingly competitive bread and bakery market".
He also said Hovis had continued to grow share in "a number of large national retailers" and in both the north east and Yorkshire – thereby "strengthening its position as the number one or two bread brand in every region of the UK".
At group level, Hovis Holdings' sales were £460.9m – a 2% decline on 2017 – after the company divested itself of its milling division, which recorded revenue of £193.5m.
In a move to reduce losses, Hovis Holdings' milling arm, Rank Hovis Milling, sold its ingredient businesses, Holgran and Fleming Howden, to AB Mauri in June 2018.
It then closed its Manchester and Selby mills in the autumn, followed by its Southampton site at the end of the year. The final mill in Wellingborough, Northamptonshire, was transferred in January 2019 to the Hovis bakery operation.
Group losses before tax for the year were reduced considerably to £3.5m from £11.7m the previous year. Cash flow for 2018 was £23.9m – up from £2.2m in 2017 – and, for the first time in its history, Hovis Holdings reported a net debt-positive position of £900k. It had £15.5m cash at bank against £14.6m of external borrowing, it said.
The results reflected "the group's corporate strategy to focus on further improving the quality and range of Hovis products via a leaner, more efficient operating model" said the spokesman. "Building on the positive momentum from the prior year, the group successfully delivered on its long-term plan to divest of non-core, third-party milling operations to strengthen Hovis' position as a leading, integrated bakery business."