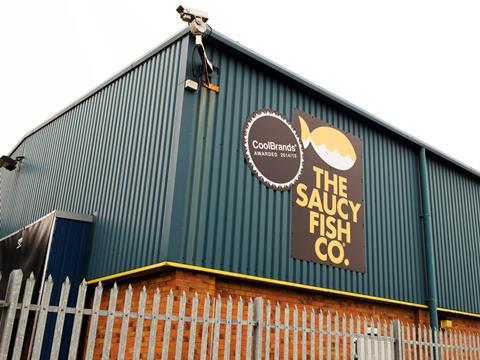 Saucy Fish Co owner Icelandic Seachill shrugged off "extreme raw material inflation and currency uncertainty" last year to increase revenues by 7%.

Sales grew by just under £18m to £266.3m for the year to 31 December 2016, latest accounts have shown.

Last year saw the supplier and long-term own label partner Marks & Spencer end their relationship. However, Seachill also secured a long-term supply strategic partnership to supply own label chilled fish into Tesco, which helped it to increase operating profit - before one-off restructuring costs of £3.1m - by 41% to £5.5m.

The one-off restructuring cost saw the business reorganise manufacturing capacity and end production at one of its plants. But sales of its products in Tesco grew throughout the year and that growth was "anticipated to continue during 2017", Seachill said.

"The strategy to develop new business customers and sectors has been delivered faster than originally forecast with significant market share growth being experienced by Seachill's customers in coated fish and fishcakes," the supplier said in a statement. "Performance of new business has resulted in a further increase in EBITDA expectations for 2017."

CEO Simon Smith said he was "delighted" the business had made "excellent progress over the past few years and I'd like to thank all our colleagues and partners for their role in delivering success for Seachill and our partner customers and suppliers".

The company's parent Icelandic Group confirmed plans to sell the business in April as part of a long-term plan to divest the business by 2019 at the latest.

Meat packer Hilton, which also boasts a long-term supply partnership with Tesco, confirmed it was in talks to acquire Icelandic Seachill in August. However, it did not provide an update into negotiations when it announced its own half-year results earlier this week, while Smith also declined to comment on the proposed deal.