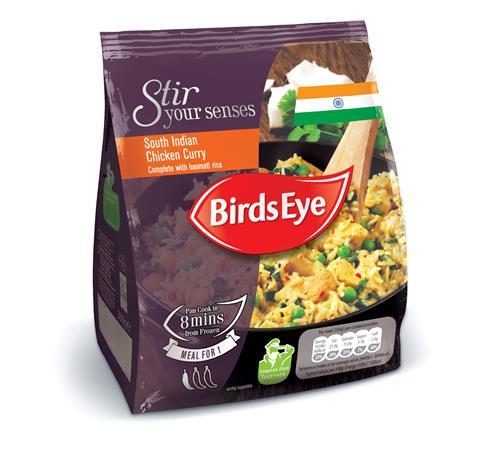 Birds Eye owner Iglo Group was hit by declining sales last year as increasingly tough conditions in the frozen sector took their toll.

The group's annual sales fell 1.9% on a constant currency basis, against a wider category decline of 0.5% due to "difficult market conditions in the UK and Germany".

CEO Elio Leoni Sceti said despite the "disappointing" decline in sales, the company had been "repositioned for growth" during the year.

Net sales grew in eight out of 12 markets on a constant currency basis, while gross margin increased by 1.8 percentage points and EBITDA remained broadly flat with a margin of 20.3%.

During the year, Iglo launched three new ranges - Inspirations, Steamfresh and Stir Your Senses - under its Better Meals Together strategy and increased its marketing spend by 11% to support its Food of Life media drive.

"Against a backdrop of difficult economic and tough retail conditions across Europe, our Better Meals Together strategy is starting to deliver some positive results," Sceti said. "Market conditions will continue to be tough in 2015 but the innovations which we are bringing to market, as well as our focus on growing gross margin, position us well to overcome these challenges."

The company stressed innovation would be "central" to its future growth, noting it had recorded five successive quarters of net growth in Italy where it launched its new strategy first.

Its premium chicken and fish Inspirations range, launched in the UK in the second quarter, built UK retail sales of €60m (value sales of £46.6m in sterling), while its Steamfresh rice and vegetable products have been "well received" with UK sales of €35m since its third-quarter launch.
Sceti added that Iglo will also continue to focus on "building a nimbler and more competitive business". During the year net debt was reduced by €100m year-on-year, while the refinancing of corporate debt completed in July 2014 will produce annual interest savings of approximately €14m.