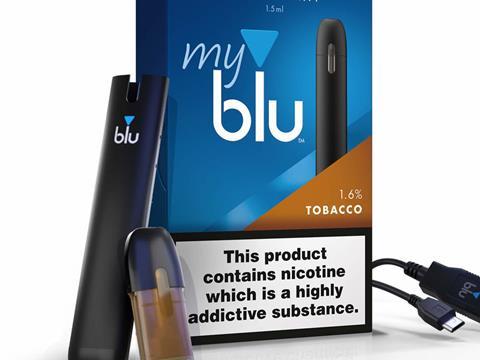 Tobacco giant Imperial Brands (IMB) rolled out the red carpet for its incoming CEO with a profits warning less than 48 hours later as it grapples with its attempts to shift towards tobacco alternatives.

Imperial had already announced CEO Alison Cooper would be falling on her vaping pen and on Monday announced her abrupt departure ahead of schedule as it appointed Stefan Bomhard, CEO of car dealer Inchcape, as its new boss.
Then on Wednesday it announced first-half adjusted earnings would drop by around 10%, blaming inventory writedowns in the wake of vaping restrictions being introduced in the US. A ban on flavoured cigarettes in the US, announced in January, would lead to "significantly lower" sales of 'next generation products', it said, as appetite waned both in the US and Europe amid safety concerns.

Imperial has shifted focus on to vaping products - led by its flagship Blu e-cigarette brand - even changing its name from Imperial Tobacco in 2016. However, outgoing boss Cooper admitted to investors it has struggled to engender customer loyalty to its key e-cigarette brands despite a massive marketing push.

Analysts at Panmure Gordon suggested Imperial had over-reached. "While the market has fixated over 'new stuff', the old stuff has continued to deliver. The issue with the 'new stuff' has been woeful over-estimation of growth prospects by the company, which was arguably misplaced even before the issues which befell the vaping industry in the US in the second half of last year."
RBC Capital Markets added: "This raises big questions about the viability of Imperial Brands' ambitions in NGPs… [it] is a very, very long way from becoming a meaningful part of Imperial Brands' business."
Imperial said it was implementing further cost cuts to combat these "short-term headwinds". However, the reduction in profitability and potential scaling back of its ambitions in e-cigs led to speculation about whether Imperial could afford its generous 10%-plus dividend yields in future.

Panmure Gordon added: "The new CEO (and presumably CFO in due course) is likely to further clear the decks with respect to historical profits and to estimates and that the dividend will also, therefore, be at risk."

Imperial shares fell 6.7% on Wednesday back to 1,821.6p, though they remain more than 11% above the decade-long lows of December.