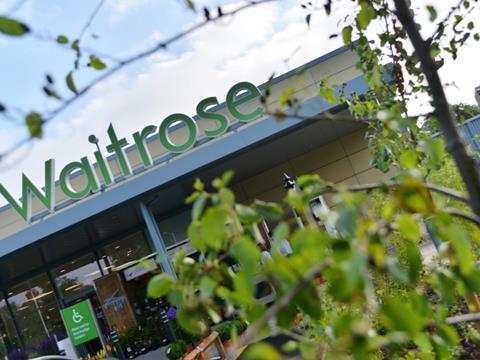 Waitrose warned this morning that a period of "unprecedented investment" will hit first-half profits.

Ahead of the partnership's interim results on 11 September, MD Mark Price said Waitrose's weekly trading update that investment in new stores, refurbishments, online and price would have an impact on profits.

However, our analysis of Waitrose's recent weekly trading figures indicates that it is not just the bottom line that is under pressure. Sales growth has slowed dramatically.
In the five weeks to 19 July, Waitrose sales growth, including petrol, averaged just 0.64%, and for two of those weeks sales growth was negative, data from its weekly trading updates shows. By contrast, in the previous 20 weeks, sales growth averaged 5.5%.
Analysts believe the weaker performance should not raise alarm yet. They say Waitrose has come up against a period last year when trading was particularly strong thanks to the weather. "The issue is the tough comps from last July when the heatwave was driving a ton of picnic and barbecue business and like-for-like sales were over 10% up," says independent retail analyst Nick Bubb.
Waitrose also blames tough comparatives. "Our recent figures have been no surprise as we've been trading against an exceptional period last year, where strong promotional activity resulted in double-digit growth," says a spokeswoman.
But Waitrose has come up against tough comparatives in the past and kept on growing at a surprising rate.
Partly, the weakness reflects an industry wide slowdown. Shore Capital analyst Clive Black warns Waitrose is not immune to the wider industry issues of slow growth and price deflation. "The UK grocery trade is especially weak at the moment – note how the Ocado run rate was materially slower in its most recent trading update too, while Iceland has seen falling sales in recent times," he says.
More worryingly for Waitrose it could suggest that the tide is turning. Has it run out of steam? Are the discounters more of a threat to it than previously imagined?
Today, Waitrose also revealed growth had picked up again in the week to 26 July, with sales up 6.7%. Hopefully for Waitrose that is a sign of better things to come.