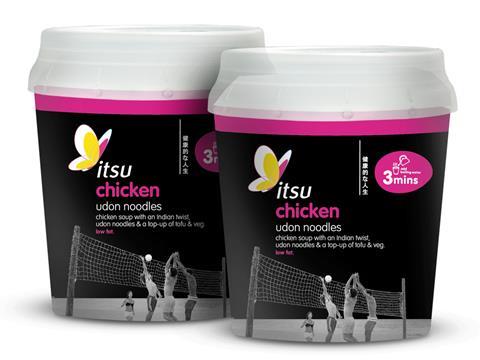 Itsu has recorded a healthy 22% rise in revenues to £82.6m thanks to a 2.3% increase in like-for-like sales and another 10 store openings.
EBITDA also jumped up 6% to £7.3m in the year to 31 December 2015 but pre-tax profits slipped from £2m to £624k as the business invested significantly in IT to service the larger shop portfolio, according to newly filed accounts.
The Asian-inspired food-on-the-go sushi chain, which was launched in 1997 by Pret A Manger founder Julian Metcalfe, said like-for-like growth in the final quarter increased 9.5%, with a similar rise expected this year.
Itsu expanded out of its London heartland in 2015 with regional openings in Cambridge, Reading and Stansted airport, as well as new flagship stores in Westfield in Shepherds Bush and Bicester Village.
Six more stores have been opened so far in 2016 to take the estate to 69 strong, with 58 in London.
There are plans to open another 12 to 15 sites this year and to move from a London-centric, single-channel, high-street model to a regional, multi-channel and multi-format business.
In 2015, Itsu entered the delivery channel, with partners including Deliveroo, which the directors said would be a "substantial contributor" of future growth.
"The directors also believe that the company continues to build firm foundations for future multi-channel expansion across the UK and internationally," the accounts added.
Itsu agreed a £40m bank funding package in October last year to help it expand overseas over the next three years.
Metcalfe also retains a small stake in sandwich chain Pret A Manger, which hiked sales by 14% to £676.2m in 2015 thanks to increased demand for healthy and vegetarian products.
In May 2015, Itsu and popcorn brand Metcalfe's Skinny were demerged into two separate entities, with parent company Metcalfe's Food changing its name to Itsu Grocery.