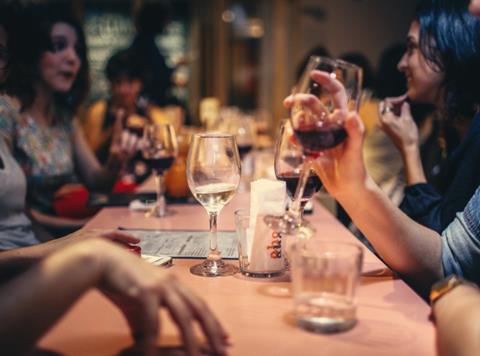 Profits took a dive into the red at on-trade wine supplier Jascots this year thanks to surging cost increases and a dire 2017 harvest.
The wine merchant posted a pre-tax loss of £9,152 for the year ending 30 April 2018 - down from a profit of £256.7k the previous year, while revenues dipped £175.7k to £8.9m, its latest results reveal.
The business' managing partner John Charnock called it "an interesting year for wine merchants that specialise in servicing the on-trade" thanks to surging costs for many hospitality operators.
Many of these, he said, faced rising minimum wage, increased rents, business rate hikes, tight-ended consumer spending and the uncertainty of Brexit. "This resulted in a customer-led pricing squeeze, trading off both product and service quality."
Meanwhile, Europe had seen "the worst harvest since World War II" in 2017, which had affected availability across the industry and increased the cost of goods. "In sum, there has been unprecedented both buy and sell side margins that have had to be managed with thought," he added.
However, a rebrand for the company in 2017 had made "a positive impact on prospects, clients, suppliers, our own team and recruits", he said, noting that as the financial year drew to a close "we started to see the work we have done over the year yielding higher turnover and margin".
These improvements had "continued into the current year in spite of the still challenging market conditions".
The business reported a rise in new business generated from marketing of nearly 40% year on year, having promoted its head of wine buying Adam Porter to a new buying & marketing director role.
It also appointed a new director for people, projects and process, Ian Carter, whose appointment had "resulted in saving all managers time with HR expertise more readily available and representation at board level".
Jascots has listed 85 new wines since September 2017, with 90% of these "brand new to the UK and exclusive" - as well as 20 organic or biodynamic wines.
Charnock said: "The sum of all that we have delivered together as a team has continued to build real value in the brand and moves us towards our vision as we strive to be recognised as the UK on-trade's favourite wine supplier".
Jascots isn't the only wine merchant to take a significant hit on profits since the referendum - big names such as Broadland Wineries, Accolade UK and Enotria & Coe have all been affected by the drop in the pound's value.