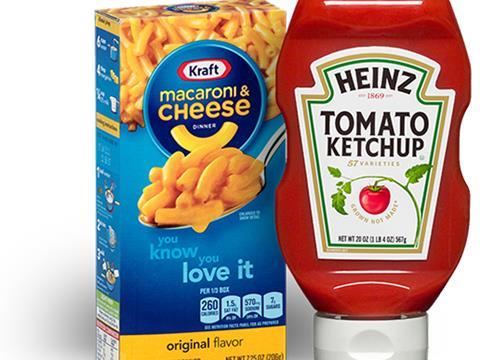 Kraft Heinz (KHC) reported another increase in quarterly earnings, but the 3G Capital-owned group shows little sign of addressing its falling sales.
Net sales for the second quarter decreased by 1.7% in the three months ended 1 July to $6.7bn, with organic net sales down 0.9% during the period.
However, net income attributable to common shareholders increased 50.5%, while adjusted EBITDA increased 1.9% on a constant currency basis.
The company said the results "reflected significant gains from cost savings initiatives and benefits from the redemption of preferred stock in the prior year", but that these factors were partially offset by the impact of lower net sales.
"As expected, our second quarter results were sequentially better than our first quarter, and we expect this momentum to continue into the second half of the year," said Kraft Heinz CEO Bernardo Hees. "Our plan from the start has been to drive strong cost savings to fuel investments in people, capabilities and brands that can lead to sustainable, profitable growth. That's what we see happening now, and expect to continue going forward."
Sales fell due to lower pricing - 0.4 percentage points lower as timing of promotions in North America and Europe more than offset price increases in Rest of World markets – and a 0.5 percentage point decrease in volumes as growth in condiments and sauces was more than offset by lower shipments in cheese, meats and foodservice in the United States.
In the US net sales were $4.6bn, down 1.2% year-on year, while sales in Europe fell 4.9% to $595m largely due to a 4.1 percentage point impact from currency.
Rest of World net sales were $851 million, increasing 1.6% percent despite an unfavorable currency impact of 1.4 percentage points.