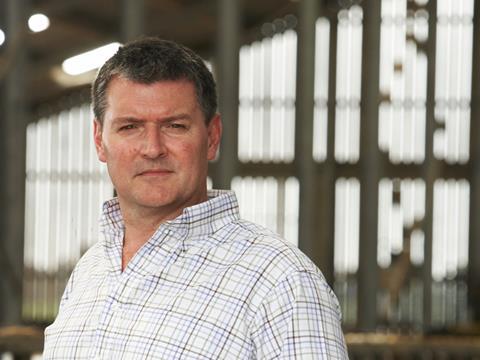 Dairy processor Lactalis McLelland reported a pre-tax loss of £3.83m for the year to 31 December 2014, as it battled a "difficult trading environment" for dairy products.

Company accounts, published this week by the UK arm of French dairy giant Groupe Lactalis, revealed an increase in turnover from £186m to £202m, but a move into the red, compared with a pre-tax profit of £2.26m in 2013.

The market for dairy products remained "highly competitive and challenging", said MD Mark Taylor, but he added that the group had continued to invest its major brands to retain its market positions.

"The Cheddar market has continued to be extremely competitive in 2014 and the business has encountered difficulty in transferring the input cost for milk and ingredients to its customers in the light of competitive activities," he said.

"However, our main brands - Président, Galbani, Rachel's and Seriously Strong - performed well and delivered category growth in 2014," Taylor added.

Seriously Strong fell to fourth place in The Grocer Top Products Top 20 cheese brands for 2014, delivering value sales of £50.9m, down 32.3% on 2013 levels, while the Président brand saw a 16.5% increase in value sales to £11.5m for the same period, making it the UK's 12th-largest butter brand [Nielsen 52 w/e 30 September 2014].

Taylor said the company would seek to grow distribution "of all products in all channels" during the current fiscal period, and would target "increased scale and balancing of its capabilities and seek to grow longer-term collaborative relationships with all its customers".

He added that the business was also targeting further investment in marketing support for Lactalis McLelland's key brands and noted that dairy sector volatility remained a "key challenge", but insisted it was something the business was "well able to manage".