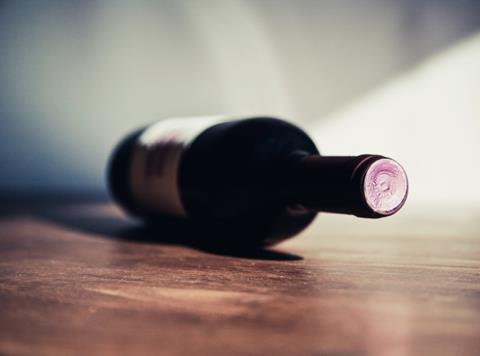 Liberty Wines saw almost £700k of its earnings wiped away by the weak pound over the last year, latest financials reveal.
Turnover grew 26.2% to £67.9m at the London-based distributor for the year ending 31 March 2018, but EBITDA dropped a whopping 30.9% (£934k) - of which Liberty said approximately £678k was down to the effect of the Brexit vote on foreign exchange rates since the referendum.
Despite the "significant" increase in sales, there had been "challenges in managing the fallout from sterling's depreciation and these extra sales did not neatly translate into the margins we had been achieving", said Liberty's COO Gary Wyatt.
However, recent turbulence in the sector had "created opportunities for further growth for Liberty Wines and the company has taken advantage of that by opening new distribution channels", he added.
Despite the knock, Liberty ended the year safely in the black with pre-tax profits of £1.52m. No dividend was issued.
Liberty had "continued to make significant investment in people" over the year, continued Wyatt, "both in high level appointments and the creation of new roles". Wage and salary costs for the year were up £1.27m to £6.49m, with the total number of staff rising from 130 to 143.
"The company's stability and long-term strategy of delivering exceptional service means it is well positioned to capitalise on market changes," said Wyatt.
"The group believes that it remains well positioned to thrive in this environment, with its multi-channel approach giving it the ability to respond quickly to threats and opportunities arising from changes within the competitive set."
The news makes Liberty Wines the latest in a series of major wine suppliers and distributors to have their profits hit by the referendum's effect on the pound: latest figures from Broadland Wineries, Accolade Wines and Jascots have all reported a drop in profits.