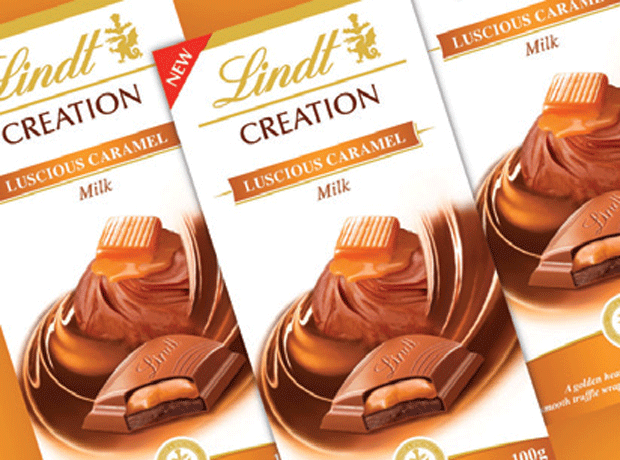 Swiss chocolatier Lindt & Sprüngli has grown global sales by 6.8% to CHF3.9bn (£3.15bn) amid stronger sales in Europe and the UK.
Lindt & Sprüngli said its sales grew at a "faster pace than the overall chocolate market in 2016" with organic sales growth of 6% in the year to 31 December.
The group's operating profit rose by 8.4% to CHF562.5m, while net income was up 10.2% to CHF419.8m and EBIT margin and return on sales both improved.
The company stated: "The good result achieved over the past business year is particularly gratifying given the backdrop of a persistently challenging environment of stagnating and even declining chocolate markets, generally subdued consumer sentiment caused by political and economic uncertainty, high raw material prices and increasing price pressure from trading partners."
In Europe it achieved organic sales growth of 7.4% in local currencies, with Germany and the UK generating double-digit sales growth along with smaller subsidiaries in Scandinavia, Czech Republic, Poland and Russia.
In the US the overall chocolate market as a whole declined for the first time "in years", but Lindt & Sprüngli managed to achieve 3.4% sales growth in the North American region.
Global Retail reported strong double-digit sales growth in the 2016 financial year, with more than 60 new shops opened during the year and the network growing to 370 retail outlets.
Lindt & Sprüngli confirmed its mid- to long-term goal of organic sales growth of 6–8% combined with an increase in the operating profit margin of 20–40 basis points.
For the 2017 financial year, the group expects sales growth to be broadly in line with the previous year, and a further improvement in the operating margin.
It also proposed a 10% increase in the dividend to CHF880-per share.
The shares have fallen 0.5% to CHF65,300 on the Swiss stock exchange today.