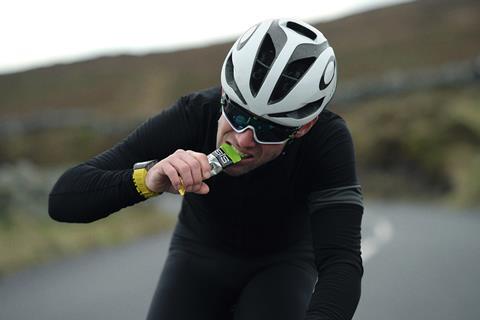 Top story
AIM-listed sports nutrition supplier Science in Sport (SIS) slipped to a £2.5m loss amid significant investment, despite surging revenues.
Group sales jumped 37% to £21.3m for the year to 31 December 2018, up from £15.6m, as it was buoyed by its acquisition of PhD Nutrition in December.
The deal, which saw Science in Sport buy the retail brand from Walgreen Boots Alliance for £32m, helped to contribute an additional £1.5m in revenues in December, the company said.
Science in Sport saw shares drop significantly after the acquisition announcement, which was heavily funded by the issuing of £29m in new shares.
Despite revenue growth, underlying operating losses declined to £2.5m from £1.8m in 2017, following investment in brand awareness, e-commerce and international expansion.
The dip in profitability and cash, which fell to £8m from £16.6m, were both in line with the company's growth strategy, it said.
Meanwhile, gross profit remained "robust" at 58.2%, as it was aided by improvements in factory and supply chain efficiencies.
In the current financial year, sales are "in line with full year market expectations" and intergration plans for PhD are "on track".
Science in Sport saw "strong performances" in all online channels and the international markets, it added.
"We were delighted to have acquired the PhD business and its excellent management team. Integration is on track to maximise the potential of the combined group," commented CEO Stephen Moon.
"In the last five years the Science in Sport business has delivered sales compound annual growth rate (CAGR) of 25% and with our proven strategy and the PhD acquisition, the board remains confident of continued strong growth in 2019 and beyond.
"2018 was another period of very strong growth, the sixth consecutive year where SiS has significantly outperformed the sector.
"Our strategy of consistent investment in brand equity, our best in class e-commerce platform and product innovation contributed to this success."
Morning update
It's another reasonably quiet morning in the sector, with Brexit again taking centre stage, with Theresa May reportedly set to ask for a three month extension to Article 50.
Elsewhere, English wine producer Chapel Down has announced an application for 10,000 new shares, at 5p each, following the exercise of options in its employee share option scheme.
In wider retail, B&Q owner Kingfisher has abandoned plans to hit £500m in additional annual profits and has launched a process to replace chief executive Véronique Laury.
Ms Laury said today that the £500m "no longer reflected the way the company is managed."
For the year to 31 January, the company reported underlying pre-tax profit of £697m, slightly ahead of the £686m forecast by analysts at Citi. However, net income was down by more than half compared to last year at £218m.
The FTSE 100's recent rise has come to an end, as it dropped 0.1% to 7,315p amid continued Brexit uncertainty.
The morning's early risers include Stock Spirtit Group (STCK), up 3% to 235p, Just Eat (JE.), up 1.4% to 755.8p, and Greggs (GRG), up 1.4% to 1,883p.
The early fallers include Imperial Brands (IMB), down 1.8% to 2,601.5p, British American Tobacco (BATS), down 1.7% to 3,144.5p, and Domino's Pizza group (DOM), down 1.2% to 234.1p.
Yesterday in the city
The FTSE 100 closed higher, up 0.3% to a five month high of 7,324pts, as the international indexes continued to perform strongly too.
The day's top riser was Ocado group (OCDO), which rose 5.3% to 1,209p, after the online retailer revealed the impact of the fire at its Andover warehouse, which was slightly better than expected.
In the quarter to 13 March, sales increased to £404m, but the fire at the customer fulfilment centre (CFC) impacted revenues by 1.2%.
Other risers included Hilton Food Group (HFG), up 3.9% to 956p, Wetherspoons (JDW), up 3.9% to 1,366p, and McColl's (MCLS), up 2.9% to 78.2p.
Forecourt retailer Applegreen (APGN) ended the day flat at 500p after earnings surged 46% in 2018, after it was buoyed by the majority acquisition of Welcome Break in October.
The day's fallers included Restaurant Group (RTN), down 6.6% to 127.9p, Treatt (TET), down 1.5% to 406p and Carr's (CARR), down 1% to 155