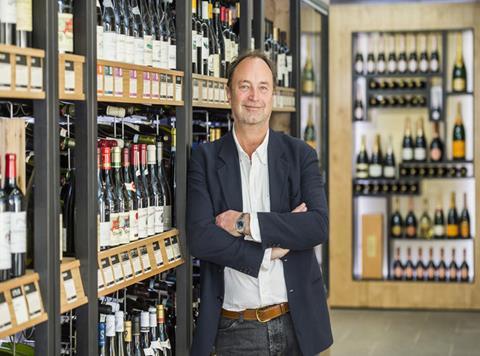 Shares in Majestic Wine soared 9.3% this morning after the retailer announced unexpectedly strong like-for-like sales growth.

Sales at Majestic Retail in the 10 weeks to 4 January rose 7.3%, against a 1.7% decline in the previous year. Majestic said this had been achieved due to its strategic investments, which had been aimed at "reinvigorating sales growth with a new and simplified pricing policy, and improving customer experience in store and online".

Group sales growth, meanwhile, was 42.6%, thanks to the acquisition of Naked Wines last April and a continued strong performance from Majestic Commercial.

Shares in the company opened at 330p this morning before climbing 10% to a peak of 367p, before closing at 346.8p.

Chief executive Rowan Gormley said: "This is an encouraging result. Majestic Commercial and Naked Wines continued to grow strongly, and I am particularly heartened to see the Majestic Retail business grow as the impact of our better pricing, better service and better-looking stores starts to take effect.

"However, there is still much to do. We are only three months into our three-year plan and although this performance is pleasing it is too early to call it a trend."

Analyst reactions

Analysts welcomed the results, but echoed Gormley's comment that it was too soon to be confident of a solid turnaround. "The market will need to see a more sustained recovery in like-for-like sales - and eventually the operating margin - to buy into the new Majestic Retail vision and drive a stronger recovery multiple for the shares," said Canaccord analyst David Jeary. "We leave our forecasts unchanged at this stage, but believe FY16 forecast risk has shifted to the upside."

Gormley, who founded Naked Wines and joined Majestic along with it, has implemented a number of changes since taking over. In October, he scrapped the retailer's long-standing six-bottle minimum purchase, and in November effectively called a halt to expanding its store estate. He has also introduced 20 'Jedi stores', in which the manager is given almost total autonomy to run the store how they see fit.

In November, he told The Grocer that empowering his staff, and reducing Majestic's relatively high rate of staff turnover, was crucial to improving the company's performance. "We've got intelligent people, we weren't treating them like intelligent people, and we want to do that," he said. "The thing every customer says is: your people are brilliant, but every time I come in there's a new face. Store manager attrition had got really high. What was important for us was to keep good experienced retailers back in store."

A Majestic store manager said Gormley's changes had been "almost universally well-received" within the business.