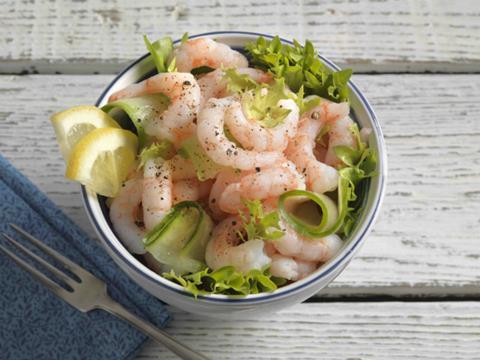 Manchester-based Sykes Seafoods has grown annual sales and profits after investment in its manufacturing base and a concentration on higher margin products.
The independently owned frozen seafood specialist, established in 1862, grew sales by 9% from £88.5m to 96.3m in 2016.
EBITDA also more than quadrupled from £1.6m to 6.6m, following the sale of its lower-margin local delivery business, strong operational cost control and a shift towards higher-margin products and sectors.
JJ Food Service bought Sykes' local delivery operation in September 2016.
Sykes described the year as "transformational" and a "milestone in the company's long-term strategic plan".
It said continued investment in its manufacturing capabilities had "created the infrastructure for continued growth".
MD Alan Dale commented: "A significant and sustained investment in our facilities has enabled us to further improve our quality, service and product innovation offering to customers, whilst reducing processing costs from increased levels of process automation. Alongside growing demand for seafood from health conscious consumers, this has contributed to an excellent year of growth for the group."
"We now operate the most efficient, competitive and compliant facilities in Europe, providing customers with unrivalled levels of food safety, traceability and quality assurance as well as a long-standing commitment to quality and value."
The company, which services over 500 customers in the UK and Ireland, produces products ranging from warm and cold water prawns to whitefish and salmon fillets marketed as retailer own label brands as well as in-house brands, Arctic Royal, Clear Seas and Glenmyr.
Dale added: "Through our five-year strategic plan, we've successfully positioned the group to capitalise on the positive dynamics of the sector and become the supplier of choice in frozen seafood across the UK & Ireland."
According to Companies House accounts J Sykes & Sons (Manchester) Ltd has grown sales for at least each of the past six years, growing revenues from £54.4m in 2009/10 to the current level of £96.3m.
It has made a pre-tax profit of £1m-plus for the past three years.