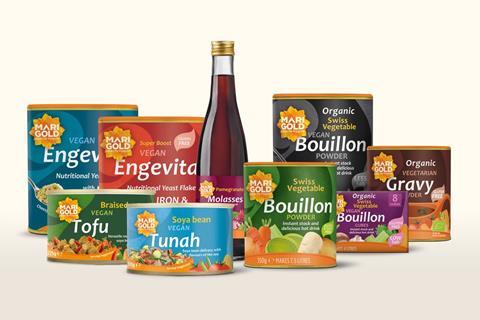 Marigold Health Products has fallen into the red as revenues plunged after a fire in 2019 destroyed the company's London distribution warehouse and offices.
The business was hit with exceptional costs of £1.3m related to the fire, including redundancy payouts for more than 100 staff, and saw stock worth £2m destroyed.
Sales also declined 37% to £24.9m, with the continuing business generating turnover of £7.1m, compared to £39.6m for the group in the 2018/19 financial year.
It pushed Marigold to pre-tax losses of £1.8m in the year to 31 March 2020, compared to profits of £1.3m in the prior 12 months.
The fire in September 2019 devastated the distribution warehouse in north London, completely destroying the building. It meant the company had to cease operation of its distribution business as it was left without chilled or ambient storage capacity.
However, Marigold has managed to refocus the business and continue trading with its own range of branded cooking ingredients and vegan products sold in supermarkets and by health food distributors.
Sales from the continuing business increased 27% versus the previous year and have boomed during the coronavirus pandemic as people turned to home cooking and baking in lockdown.
The rising popularity of a vegan diet as shoppers look to reduce meat intake has also benefitted the business.
MD Patrick Tobin expected Marigold to return to profitability in the current 2020/21 financial year.
"We have performed well during the pandemic as we have been able to concentrate on our own brand of Marigold home cooking ingredients," he said.
"Vegan favourites, such as our nutritional yeast flakes, bouillon powders and plant-based meat alternatives have been in such demand that we anticipate as much as 30% growth in this financial year for these products. We should then be able to show a profit on our activities."
He added that Marigold's bigger customers continue to operate in the thriving retail sector rather than the suffering foodservice industry.
"After the disaster of the fire we have been able to reinvent ourself as a leaner, more focussed operation with more defined goals and we look forward to expanding our range in the year ahead," Tobin said.