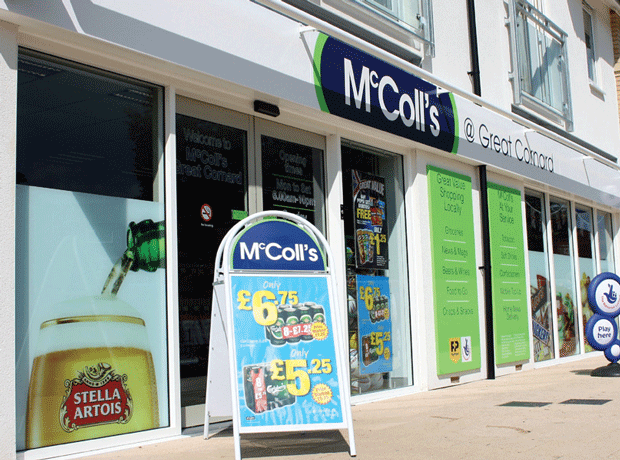 McColl's Retail Group (MCLS) has continued to expand its convenience network in the six weeks to 10 January and expects to exceed 900 outlets in the first quarter of this year.

The group revealed in its January trading update that it had exchanged contracts on a further nine outlets during the six-week period.

Its continued expansion puts it on track to achieve its target of 1,000 sites by the end of 2016.

Total sales climbed 3.3% in the six-week period, which the company said was fuelled by its ongoing convenience store expansion programme.

Like for likes were slightly down by 0.7%, a 1.1% improvement compared with the fourth quarter of 2015.

Like-for-like sales in premium convenience and food & wine stores held steady at minus 0.1%, and in standard convenience and newsagents were down 1.8%. But the increasingly important food-to-go category saw like-for-like sales soar 25%.

Key seasonal categories, including fruit & veg, greetings cards, gift cards, confectionery and alcohol showed "strong" year-on-year like-for-like growth, many of them reaching record seasonal sales levels.

The group opened 623 convenience stores on Christmas Day - 45 more than last year. McColl's said this led to a record Christmas Day sales performance for the group, which served more than 130,000 customers.

It continued to provide a broad range of supporting services with 280,000 parcels handled through Collect+ in December.

It said the service operated alongside its converted Post Office estate, where Post Offices were open for longer hours, enabling customers to complete their essential Christmas posting and other services.

Chief executive James Lancaster said he was "encouraged" by the performance over Christmas and new year with sales driven by the continued focus on premium convenience stores, and food to go going from strength to strength.