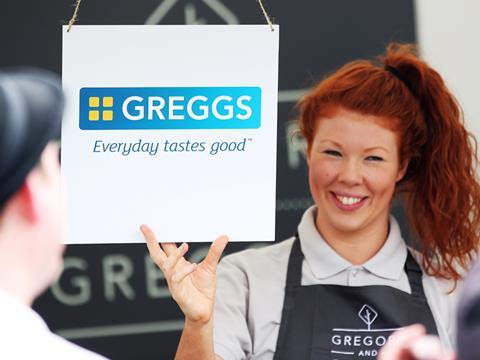 Bakery chain Greggs reported a rise in sales yesterday despite a challenging high street and extreme weather conditions, driven by growth in its breakfast and healthier choices ranges (Financial Times). Greggs said sales rose 5 per cent to £476m in the first six months of 2018 compared to last year, although adjusted profit before tax fell by 7 per cent to £26m.
The boss of Greggs says the wave of store closures hitting the high street has helped the bakery chain secure "substantial" rent cuts (The Telegraph). Improvements in breakfast and healthy food ranges helped Greggs to boost sales, despite the difficulties on the high street and the volatile weather in the first half of the year (The Times).
British consumers face higher food prices with the cold weather in the spring and the warm, dry summer driving up the cost of fruit and vegetables. Fresh food inflation rose from 0.8 per cent to 1.2 per cent last month, while ambient food inflation picked up from 1.6 per cent to 2.2 per cent between June and July, according to figures from the British Retail Consortium and Nielsen (The Times).
Proctor & Gamble is pushing up prices for nappies, toilet paper and kitchen towels as the rising cost of commodities, exacerbated by trade tariffs, ripples through the supply chain to the supermarket aisle (Financial Times).
Just East said revenues this year would be higher than previously expected as the company increases investment plans in the face of competition from UberEats and Deliveroo in the UK's crowded food delivery market (Financial Times). The takeaway group, has taken mergers and acquisitions off the menu to focus on lifting the frequency with which its existing customers make orders as well as attracting new users (The Times).
Food industry experts say that Brexit minister Dominic Raab's stockpiling idea not only betrays a lack of understanding about how the UK's just-in-time food supply chain works, it also ignores the fact that the UK lacks sufficient storage capacity in which to chill food. (The Financial Times £)
Household spending power has gone up for the sixth month in a row amid rising employment and stable inflation. Family spending power rose by £12.72 in June, an annual increase of 1.6%, to £202 per week, but younger people are feeling the squeeze, according to the Asda Income Tracker (The Times).
The new boss of Takara Holdings Inc., Japan's biggest sake supplier to overseas markets, wants to make the rice-based alcohol as popular as wine (Bloomberg).
House of Fraser has been judged to be in technical default on its loans as the troubled department store group fights to avoid financial collapse (The Guardian).
Australian retailer Woolworths says there will be no change to its free plastic bag ban and that most customers have embraced the change, despite Coles reversing its own ban on Wednesday (The Guardian).