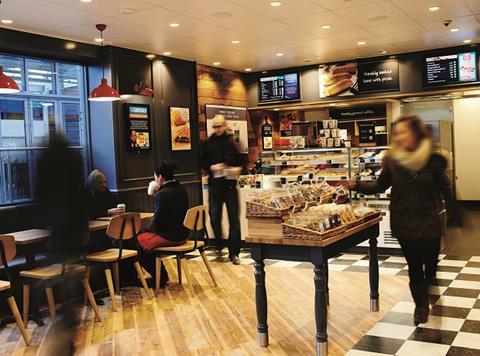 Bakery chain Greggs (GRG) saw own shop like for like sales grow by 4.9% in the third quarter as shop refits and revamped menu helped boost sales.
Greggs said the sales rise was "slightly ahead of our expectations" given the strong 5.2% like for like growth in the third quarter of 2014.
Like for like sales for the first three quarters are now 5.6% up year-on-year, compared to 3.9% growth during the same period in 2014.
Total sales were up 5% and have risen by 5.1% year-to-date.
Greggs said this morning: "Product initiatives across the day combined with our great value deals continue to drive increased customer visits and transaction values. The extension of our Balanced Choice range to include improved own-label drinks with no added sugar has proved popular with customers."
The chain said it has also recently relaunched its hot food menu, which includes soups and hot sandwiches.
In the year to date Greggs has now completed 158 shop refurbishments and said it was on track to complete around 200 shops this year. It has also converted 20 larger bakery cafés to its "bakery food-on-the-go" format.
In total, 65 new shops in 2015, including 35 franchised units predominantly in transport locations, while 47 shops have been closed, giving it a total of 1,668 shops trading at 6 October (1,588 owned shops and 80 franchised units).
Greggs did warn that fourth quarter like for like sales growth may be inhibited by toughening comparisons, but said overall sales would be boosted by additional shop openings.
"As a result we expect to deliver good growth for the year, slightly ahead of our previous expectations, and further progress against our strategic plan," the company stated.
"Market conditions remain favourable with low cost pressures and a stronger consumer environment. We expect this to continue through to the end of the year after which increases to wage rates will drive greater inflationary pressure."
Greggs share rose by over 5% in morning trading on the news, and are currently 5.2% up to 1,132p – over 90% up year-on-year.
Greggs' six month share price