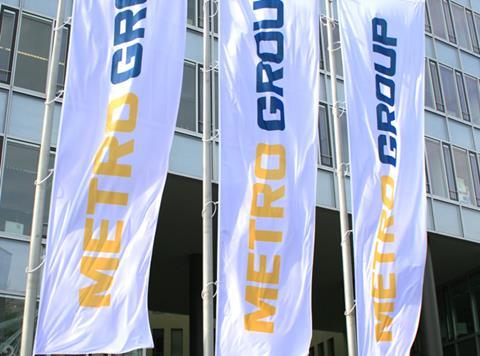 Sales at Metro have slipped 1.5% to €17.1bn (£12.9bn) in the German retail giant's first quarter, which includes Christmas, as the crash in the value of the Russian rouble and the sell-off of assets in Denmark and Vietnam hurt the top line.
Like-for-like figures nudged up 0.1%, in line with guidance, thanks in part to a "very good" Christmas in its home market of Germany.
"The positive development in terms of like-for-like sales at Metro Cash & Carry and Media-
Saturn continued into financial year 2015/16," chairman Olaf Koch said. "We can also look back on a very good Christmas business, particularly in our domestic market, Germany, with like-for-like sales rising by 2.1% in December."
Metro opened 11 stores across eight countries in the quarter, with five in Russia, Turkey and India, which the group views as the important expansion regions.
The sale of the Vietnam cash and carry business was also completed in the period, which will contribute €400m (£301m) of earnings before interest and tax and lead to a significant EBIT improvement on a year ago.
Q1 is the most important quarter for Metro, which will report full numbers on 11 February, with almost 30% of sales and close to 60% of profits booked in the period.
"We remain confident for financial year 2015/16, despite the difficult environment and expect positive development thanks to the range of measures introduced in our sales lines," Koch added. "We retain our original forecast."
Bernstein analyst Bruno Monteyne said Metro put in a "solid" performance in the first quarter. "Despite the slowdown in Russia, Metro has reported positive like for likes in Cash & Carry and Media Saturn. The key questions going forward will be whether Russia can come back to positive like for likes and will Germany begin to show positive momentum. For now the year is off to a good start and Metro retain their guidance that profit should be up year on year."