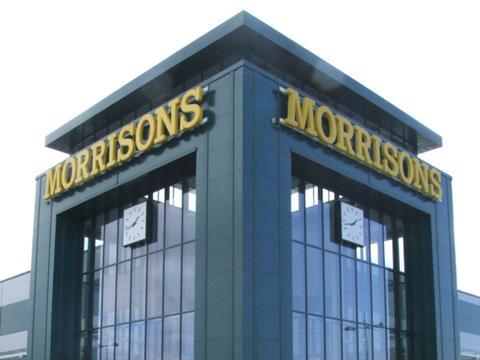 Morrisons has beaten analyst expectations with its Christmas results, posting a like for like sales rise of 0.2%, excluding fuel. Below is a selection of analyst reaction.
"These numbers are marginally better than expected but it's still hard to believe they represent a new beginning for the struggling grocer," claims John Ibbotson of Retail Vision. "The grim narrative for Morrisons remains much the same.
"Sticking to the core proposition of big superstores mainly in the north of England without a convenience or expanded non-food internet offer gives Potts few options for returning to growth.
"David Potts has been at the helm for a year now and even though he has delivered a better than expected Christmas Morrisons remains in dire straits."
"The better-than-expected results are… based on a clean balance sheet and a smaller, more uniform store estate," says Stewart McGuire of Credit Suisse. "This was the first time the operational improvements implemented by the new senior management team showed up in their results.
"Underperforming stores were closed, made possible by the high percentage of freeholds; the sub-scale and poorly-located convenience operations were sold; online operations added +0.9% to LfLs without draining management effort. David Potts' plan was not glamourous and the Company seemed to lack urgency, but the results are turning positive less than a year into his tenure."
Equity analysts Jefferies International suggest "with the senior team now in place (today Andy Atkinson is confirmed as Marketing Director), the capital structure in a very different place relative to peers, and the trading platform benefiting from sharper pricing and a better executed store estate (with another 7 supermarkets now set to close), the group appears in great shape to deliver from here."
Darren Shirley at Shore Capital proclaims the results to be "an especially encouraging trading update from Morrisons," hoping that it "may set the tone for an improvement in sector sentiment ahead of other trading reports from supermarket groups this week. We are also pleased for CEO David Potts CBE that he is seeing some encouraging traction as a result of the trading and operational strategy that is now under implementation.
"An improvement in trade from Morrisons may also lead to a reassessment of the view that this is a sub-scale business than cannot compete with seemingly bigger fish. Whilst scale is a factor in most industries financial performance, it needs to be set against relative momentum and also capability to our minds; the latter overtime tends to be of equal if not greater importance in markets."