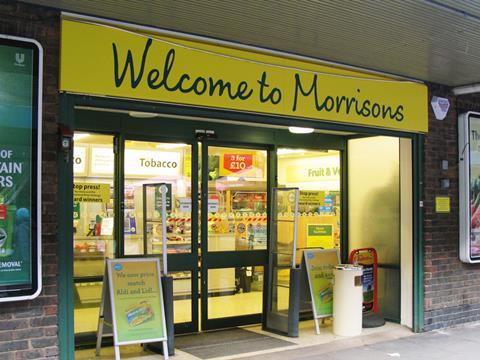 The City is hard to please. One might expect an enthusiastic reception to Morrisons' first year of growth in like-for-like sales and underlying pre-tax profit for five years. But the shares plunged almost 6% in morning trading on Thursday.

Shares fell 5.8% to 232.7p by midday despite a 2.5% like-for-like sales improvement in Q4 and an 11.6% to £337m in underlying profits - both of which were at the top end of expectations. John Ibbotson of Retail Vision said: "Morrisons has regained shoppers' trust and, crucially, is luring them back from the discounters."

So why did this strong set of results go down like a lead balloon? Firstly, Morrisons' recovery has already been priced into its shares to a large extent - before Thursday Morrisons was up 18.2% year on year and by 43% since summer 2016. Secondly, fears are emerging that consumer spending power is eroding and the mults may face fresh attacks from the discounters. Indeed, in its results commentary, Morrisons warned of challenges "especially around the impact on imported food prices if sterling stays at lower levels" and an increase in depreciation and pension.

Broker Jefferies agreed "evidence of a more conservative UK consumer behaviour is starting to emerge", but argued Morrisons remained well-placed to cope. "What is encouraging for Morrisons is the ability to cycle in style the turn in trading performance of late 2015, as well as to withstand the challenge of a stabilising Asda."

Morrisons insisted intensifying margin pressures are "incorporated into our plan" and remained confident of hitting its £50m-100m incremental profit before tax target. House broker Shore Capital added: "The investment narrative and thesis around Morrisons is radically different, dramatically better and wholly more positive".

Shares in Tesco and Sainsbury's also fell 1.7% to 185.4p and 1.8% to 261.1p respectively on Thursday morning driven by fears supermarkets could struggle to balance the pressures of rising input prices and the threat of low-cost rivals.