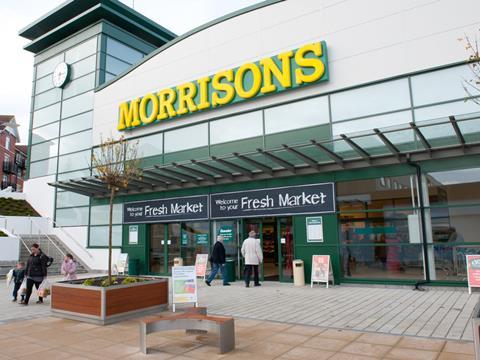 Morrisons (MRW) is facing a further share price slump if it is demoted from the FTSE 100 index after hitting a new 12-month share price low yesterday.
The quarterly FTSE review of its indices takes place later today and Morrisons is currently set to be chopped from the UK's premier index.
Morrisons, which has survived the previous two reviews by the skin of its teeth, is currently the 111th largest listed UK company after its shares hit a new low of 149.9p yesterday. Companies in the top 110 keep their place in the FTSE 100 to prevent excessive volatility.
The review is based on last night's closing share price, which was 151.3p.
Morrisons opened higher at 152.6p this morning, but the market looks to be bracing itself for the worst as the shares edged back down to 151p by mid-morning.
Demotion is likely to have a further damaging short-price effect on Morrisons share price as funds which track the FTSE 100 would be forced to dump Morrisons stock – estimated by Cantor Fitzgerald to total 47.6m shares, or 2% of its total issued share capital.
Morrisons shares have lost 16.6% of their value so far in 2015 and are 26.4% down since early March.
Morrisons is set to join security group G4S and engineering firm Meggitt in dropping out of the index, to be replaced by financial services firm Provident Financial, payment processor Worldpay and Irish investment group DCC.
The final decision on index constituents will be made by the London Stock Exchange's executive committee later today.