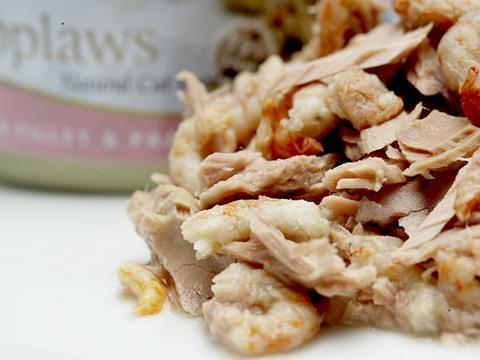 Pet owners in the UK spoiling their cats and dogs has helped luxury petfood manufacturer MPM Products increase sales by a further 25% to £36.7m in 2015.

The group, which is now majority-owned by private-equity firm ECI Partners, drove revenues last year thanks to its first foray into TV advertising for the Encore brand.

However, operating profits more than halved to £1.7m as a result of the money spent on the campaign, as well as financial charges on currency hedges. Growth came almost entirely from the UK in 2015, with sales rising £7m to £20.1m in MPM's home market to overtake exports, which nudged up £300k to £16.6m.

Overseas markets have played a big part in MPM's success, with its brands now available in 46 countries, across Europe, the US and Asia.

ECI Partners, which paid £50m for MPM in March, plans to accelerate international growth and expects group turnover to hit £50m by the end of 2016.

MPM has expanded rapidly since launching in 2003, with growth soaring about 25% a year since CEO Julian Bambridge joined in 2009, when sales were £5.3m. "The trading outlook remains positive given the company's brands are well positioned in their respective markets and the consumer trend towards premium, natural products is expected to continue," accounts at Companies House said.

MPM uses chicken breast, tuna steak and prawns for its Applaws and Encore brands. It has also invested heavily in NPD, with recent launches including cat litter made from walnut shells.