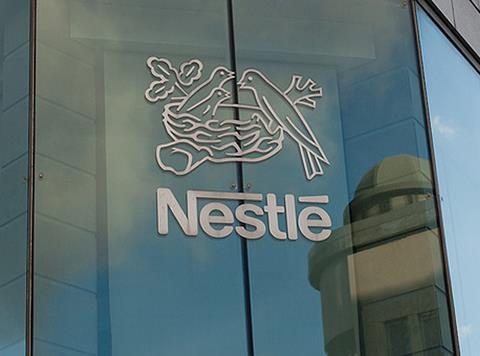 Food giant Nestlé (NESN) has downgraded its full-year growth target as the Maggi noodles food scare in India continued to act as a drag on sales.
Group revenues in the nine months to September totalled CHF64.9bn (£44bn), down 2.1% from CHF66.2bn at the same time last year, as weak demand in China also hurt the KitKat maker. Underlying growth in the period came in at 4.2% – a slowdown from 4.5% for the first half – but the group faced currency headwinds of -6.7%.
Organic growth went backwards in Nestlé's Asia, Oceania and Africa (AOA) division, falling 0.5% as lost sales of Maggi noodles in emerging markets continued to have a significant impact. Millions of pounds worth of products were destroyed after laboratory tests in India earlier this year revealed high lead levels in some packets of the popular snack.
Nestlé said in the trading update this morning that it had received a favourable ruling from the Honourable Bombay High Court and was "actively engaging" with the authorities to get the product back on the shelves.
Organic sales growth of 3.7% in the third quarter was well below analyst consensus of 5.1%. The group also reduced its full-year growth outlook from 5% to 4.5% causing shares to slump 2.3% today to CHF 73.45.
Andrew Wood at Bernstein called the Q3 results "disappointing", with sales well below expectations and the FY 2015 guidance lowered. "This is exactly the opposite of Unilever yesterday, so the comparisons are stark," he added.
Nestlé CEO Paul Bulcke said: "After a good performance in the first half of the year we were impacted in the third quarter by exceptional events, with Maggi noodles in India and a rebate adjustment in Nestlé Skin Health."
Sales of the group's milk and ice cream products fell by CHF350m to CHF11bn in the first nine months but Nestlé added that ice cream "did well" in mature markets. Earlier this month Nestlé announced it was in advanced discussions with UK-based ice cream manufacturer R&R to set up a joint venture for a combined ice cream business.
Rival group Unilever (ULVR) in contrast to Nestlé this week revealed a strong set of third-quarter figures, with a 5.7% increase in underlying sales growth, volume up 4.1% and prices up 1.5%. Ice cream delivered "very strong" growth as Unilever continued to drive innovations of its premium brands, such as Magnum and Ben & Jerry's in Europe and North America.