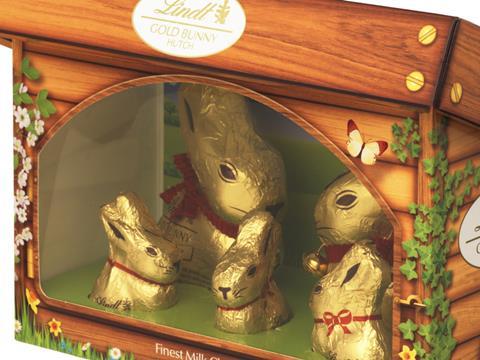 Swiss chocolate giant Lindt & Sprüngli recorded double-digit sales and profit growth in the UK last year thanks to "significant" growth of its Lindor and Excellence product lines.
The Switzerland-listed group has previously revealed in its annual report that its sales in UK and Ireland were 12.4% up to £136m – a slight slowdown on its growth rate of 14.7% in the previous year.
Newly filed accounts at UK Companies House also show profitability also rose strongly "as a result of efficiencies in trade terms and promotions" and "an improved product mix".
Pre-tax profits for the division were up 35.4% to £14.2m in the year to 31 December, with gross profit margin improving to 41% from 39.6% and operating profit margin rising to 10.9% from 8.4%.
Lindt & Sprüngli cautioned that the UK remains a "highly competitive" market, though it managed to increase its market share to 6% from 5.4% during the year.
It said its top-line growth was largely thanks to numerous new launches, targeted sponsoring activities and a comprehensive marketing campaigns – pointing to the launch of the new recipe "Milk Orange" as well as rising demand for its popular "Strawberries&Cream" recipe, especially around Valentine's and Mothers' Day.
Employee numbers during the period increased by 18.9% to 245 people driven by its growth in retail.
The chocolatier said its "overriding objective is to maintain its growth momentum, while maintaining its margins and premium position".
It said it would achieve this through focussing on core brands, investing in retailer and its staff and improved customer service and distribution.