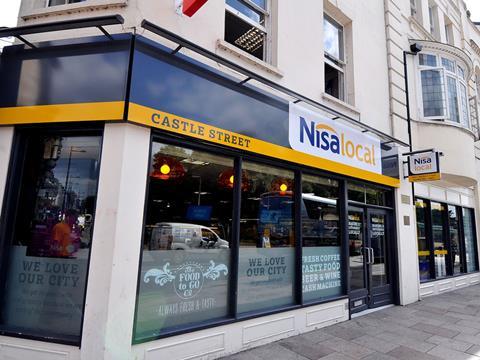 Sales at Nisa rose by 17.7% over the Christmas period, partly thanks to new short-term supply deals with Costcutter and McColl's following Palmer & Harvey's collapse.

Total sales at the symbol group for the 10 weeks to 31 December 2017 were £277.2m, up from £235.6m the previous year.

Fresh sales increased 23.1% to £43.1m, with like-for-like sales also up 1.7%.

Store numbers grew by 269 over the period, 106 due to core organic growth, 140 from Costcutter and 23 from McColl's. Nisa said it would add a further 1,090 Costcutter stores this month.

"We successfully invested in promotions to assist our members over the key festive trading period, resulting in positive like-for-likes and good organic growth in store numbers," said Nisa CEO Arnu Misra.

"The total number of stores served by Nisa was also increased by two large new contract wins. Nisa has delivered a strong programme to help drive sales and footfall in our members' stores, and with the support of our members, we have built a solid foundation for 2018."

Nisa is set to be taken over by the Co-op after three quarters of its members voted in favour of the £137m deal in November.

The Co-op has also agreed an exclusive deal to supply Costcutter stores that will begin in the spring.